Your rights as you know them are under attack.  The Biden-Harris gun policies that are spelled out on their campaign website are not being published or talked about in the media, on tv or publicly.  This information is taken right off www.joebiden.com/gunsafety so you can read it for yourself.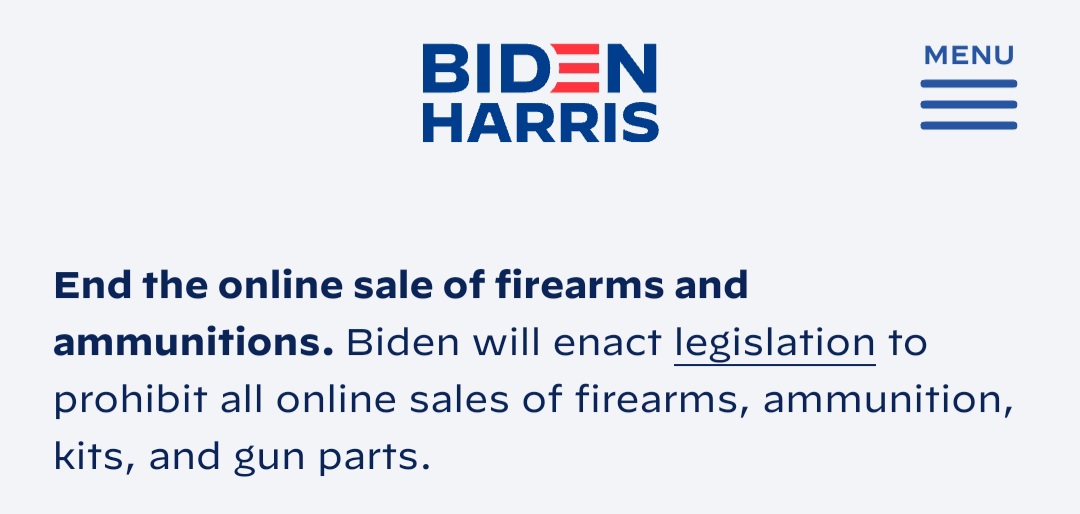 Biden-Harris state they will push for the following legislation if they are elected.
End the online sale of firearms and ammunitions. Biden will enact legislation to prohibit all online sales of firearms, ammunition, kits, and gun parts.
Regulate possession of existing assault weapons under the National Firearms Act. Currently, the National Firearms Act requires individuals possessing machine-guns, silencers, and short-barreled rifles to undergo a background check and register those weapons with the Bureau of Alcohol, Tobacco, Firearms and Explosives (ATF). Due to these requirements, such weapons are rarely used in crimes. As president, Biden will pursue legislation to regulate possession of existing assault weapons under the National Firearms Act.
Buy back the assault weapons and high-capacity magazines already in our communities. Biden will also institute a program to buy back weapons of war currently on our streets. This will give individuals who now possess assault weapons or high-capacity magazines two options: sell the weapons to the government or register them under the National Firearms Act.
Reduce stockpiling of weapons. In order to reduce the stockpiling of firearms, Biden supports legislation restricting the number of firearms an individual may purchase per month to one.
These are just a few of the policies that outlined at www.joebiden.com/gunsafety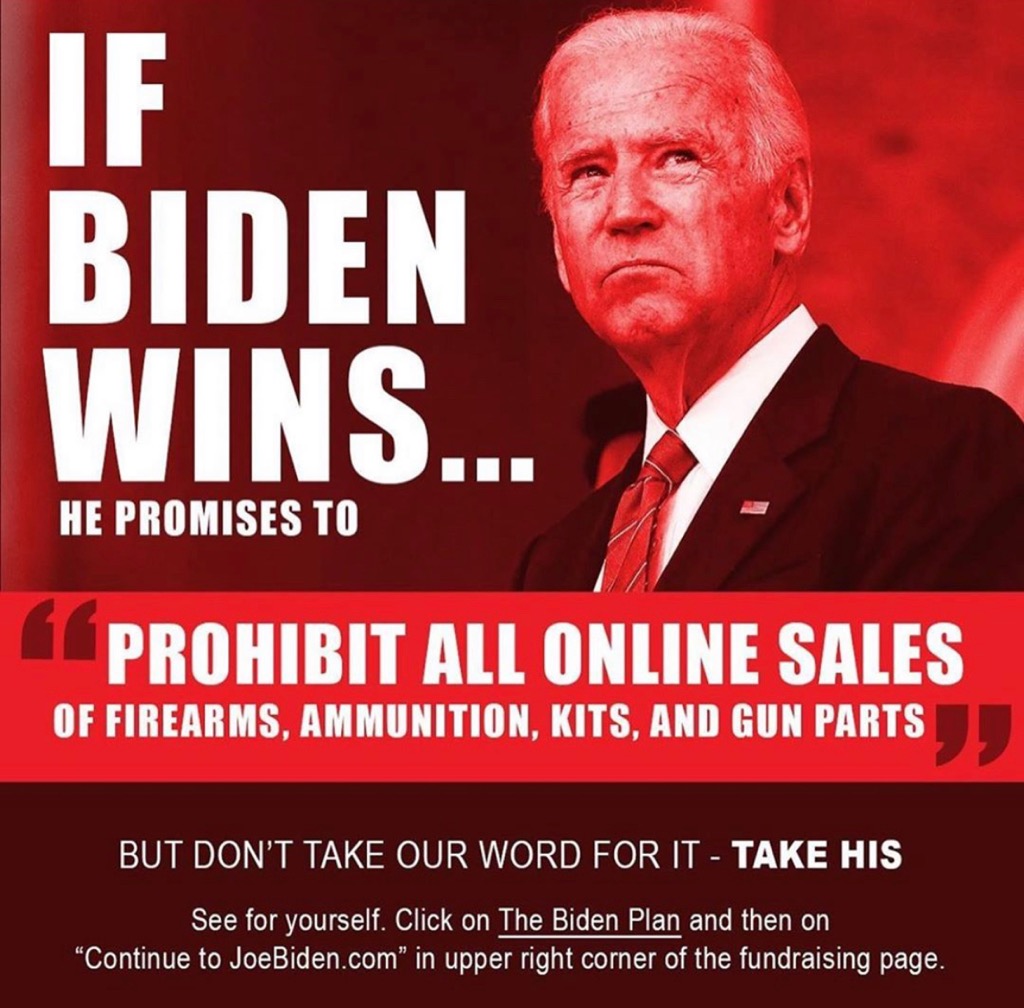 The scariest gun policy the Biden/Harris team is pushing, which they have clearly spelled out on their campaign website is…enacting legislation to PROHIBIT ALL ONLINE SALES OF FIREARMS, AMMUNITION, KITS, AND GUN PARTS.   This will affect everyone in the gun industry from manufacturers to the great online companies we all have come to love and support.  This includes ammunition, springs, triggers, scope rings, stocks/chassis, magazines, etc. WILL ALL BE BANNED under this new policy if Biden-Harris get elected.
This election is the most important election in our history. It is extremely important that you get out and vote on November 3rd!!!

Owner of Sniper's Hide, Bigfoot, The Loch Ness Monster, Aliens, & UFOs