Photo Guy
Full Member
Minuteman
Have found some interest in doing our little east coast night shoot / demo again at the Thunder Valley Precision range on
November 6, 2021
.
Last time
(photos) we had a bunch of NV clip-ons and illuminators to compare and shoot out to 1000yd, and this time we'll be adding a bunch more thermal devices, thanks to Boris at Bering Optics. This was
last year's thread
.
Here's a little flyer to pass around if you know folks that would like to come out, and please don't hesitate to get in touch with me if you have a product you'd like to demo out there. I'll update this post once the list of vendors/suppliers is finalized. We'll have Vortex demo optics and filters and goggles from the guys at Low Light Innovations for sure.
This isn't a training event or something we're trying to raise funds at, just a group of like-minded folks getting to take advantage of the great facility and be able to shoot after dark to distance.
Thunder Valley Precision
is in Kimbolton, OH (map) - between Columbus and Pittsburgh.
Planning to kick things off at 4pm, and dinner is included in the
$60 range fee
. All gunfire after 5:30pm will have to be suppressed. Sign up using this form online and either PP me your fee or bring it along in cash.
Sign up here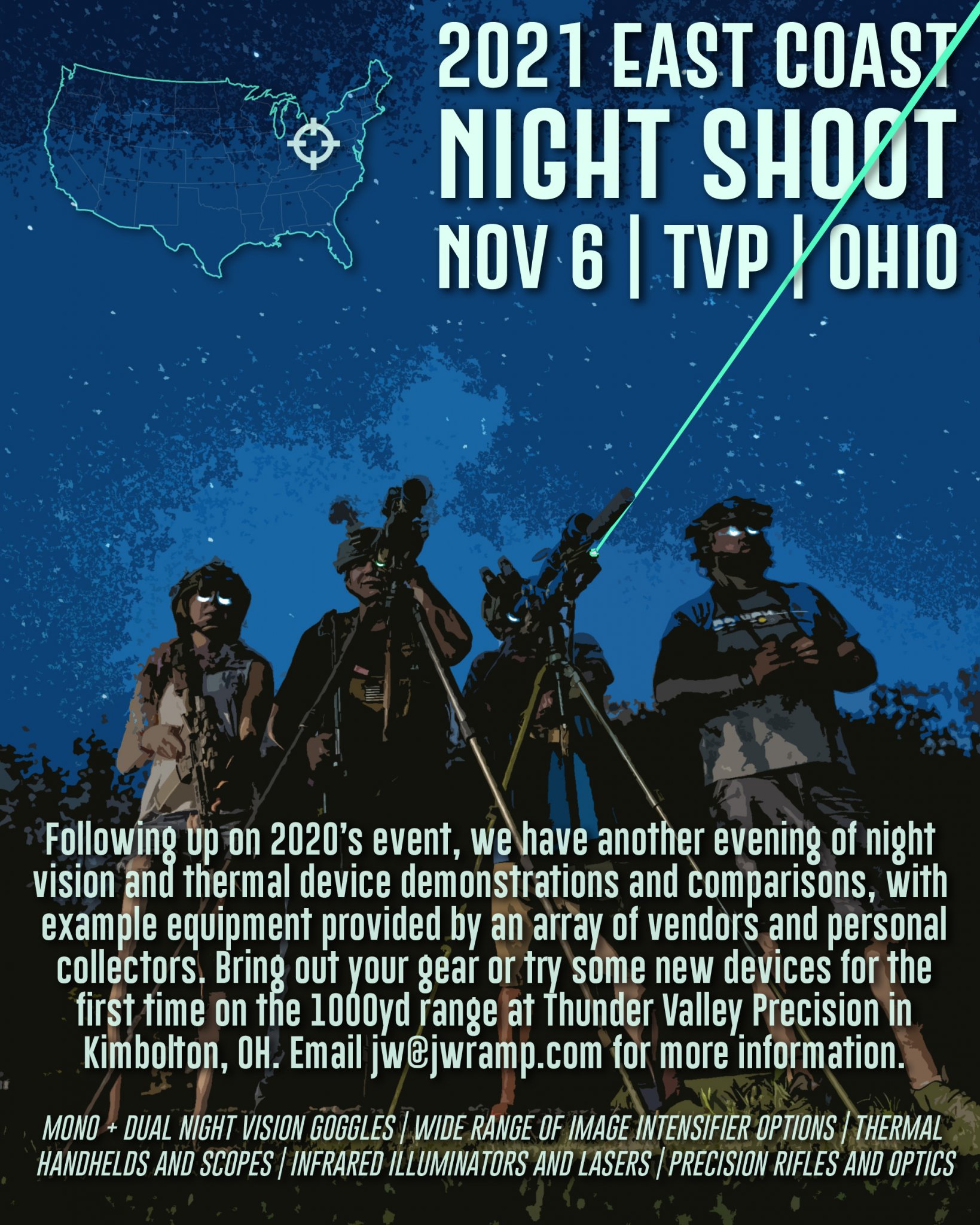 And of course
@LibertyArms
will be bringing out his mega laser/optic sampling beams again -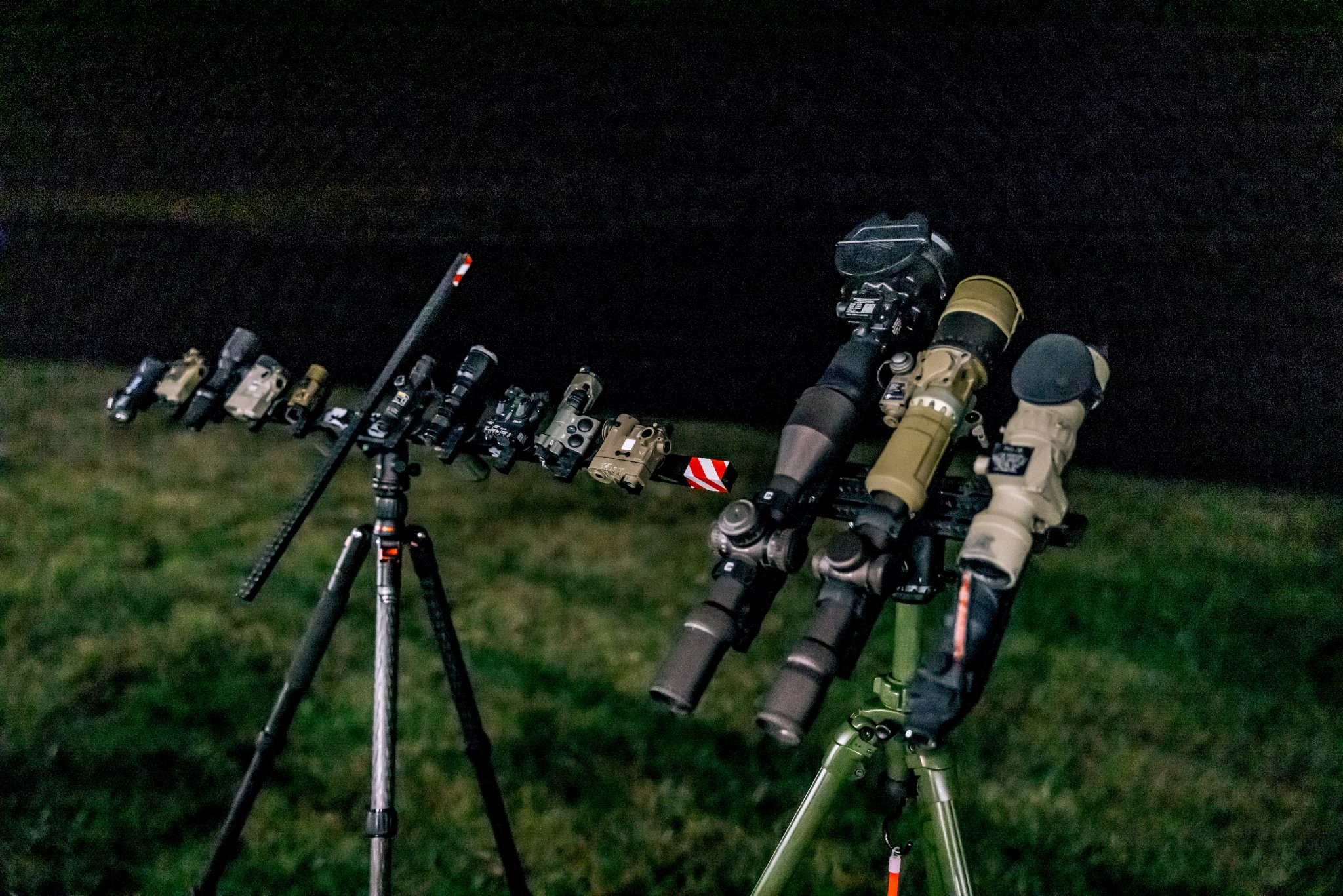 Sep 14 UPDATE:
@LibertyArms
made some calls and got a group discounted rate at the Comfort Inn & Sleep Inn & Suites in Cambridge, OH for the event ($69/night). Just gotta tell them you're with the 2021 East Coast Night Shoot or use these links to book online:
Comfort Inn - 740-435-3200
https://www.choicehotels.com/reservations/groups/LI71F4
Sleep Inn & Suites - 740-435-0035
https://www.choicehotels.com/reservations/groups/YA09X4
Last edited: