Private
PX Member
Minuteman
First, public I'll take it (plus number) gets it. Used mounts have been cleaned after every shooting and stored with good coating of fire clean. All teeth are in good condition. Used mounts were installed/uninstalled using the proper AAC removal tool. More pictures can be sent upon request. PayPal f/f or buyer pay fees. Prices are shipped.
1) NEW - .30 cal - 5/8x24 - blackout flash hider, comes with rocksett, package is worn, but all original, never installed. $120 shipped
2) USED EXCELLENT CONDITION - .30 cal - 5/8x24 - deep socket - blackout flash hider. $100 shipped (number 2 is flipped over next to #3 in pic4)
3) USED VERY GOOD CONDITION - .22 cal - 1/2x28 - standard socket - brake out 2.0
.
$90 shipped - SPF
SOLD
4) USED EXCELLENT CONDITION - .30 cal - 5/8x24 - deep socket - blackout flash hider. $100 shipped
5) USED MODIFIED - .30 cal - 5/8x24 - deep socket - blackout flash hider. This mount was used for a while, then had the shoulder lightly sanded and polished to fit tighter. It was test fit and i swapped it out after firing very little if any through it after the mod. $45 shipped. (unlabeled, obvious mod pic)
-
SPF
- SOLD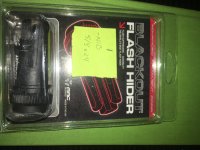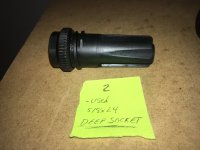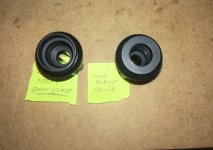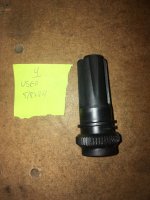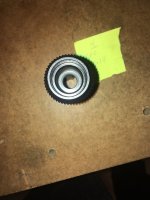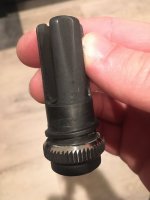 Last edited: