Thinking of getting my first AIWB holster for a Glock 19 or more likely a PDP compact. Regardless of the gun, it's going to live in a Tier 1 Concealed Axis Elite or Agis Elite holster. How comfortable is it carrying a gun of this size AIWB?
I've carried guns ranging from a 3" 1911 to a 4 pound 500 S&W (literally over 20 miles through the mountains in a day hunting) in the 3:00 position OWB. Practically nothing can be as uncomfortable as that 500 after a few days of putting on miles, but I don't want to live in agony if avoidable. I also carry the 1911 at 4:00 IWB. But I've never carried anything AIWB. I guess I could always spin the 1911 around to appendix to get a rough feel for it with the IWB holster that I have now.
I stumbled across this website that is pretty awesome for comparing gun sizes. It looks like a compact PDP wouldn't be a ton bigger than my 3" Kimber. If you align the grips in the "Tabletop Comparison", the PDP is about an inch longer on the slide and nearly an inch longer on the grip.
Compare the dimensions and specs of Kimber 1911 Ultra and Walther PDP Compact 4"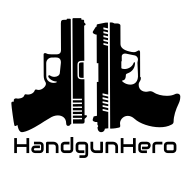 www.handgunhero.com
I'm also considering the G43x. Don't know if I want to go down that road though - I only feel that it's worth me carrying if the SA 15 round mags work, which seems to be a real dangerous crap shoot. The G43x is about the same size as my Kimber and isn't much different in capacity either. If I'm feeling lazy, I have a Kahr P380 that fits in just about any pocket.
EDIT: I'm 6', 180-185 pounds, athletic build, minimal tactical cushioning around the beltline.
Thanks for the input!
Last edited: