Sergeant
Full Member
Minuteman
So last night I'm having my beer at social hour and a guy I talk to there, asks me about a pistol some friends of his found in a house they had purchased and were cleaning out to renovate.
Id10t me looked it over and even ran out to the car to get my magnifying glass, but FORGOT to take a picture of it. D'oh! Anyhow, here's what I looked at last night: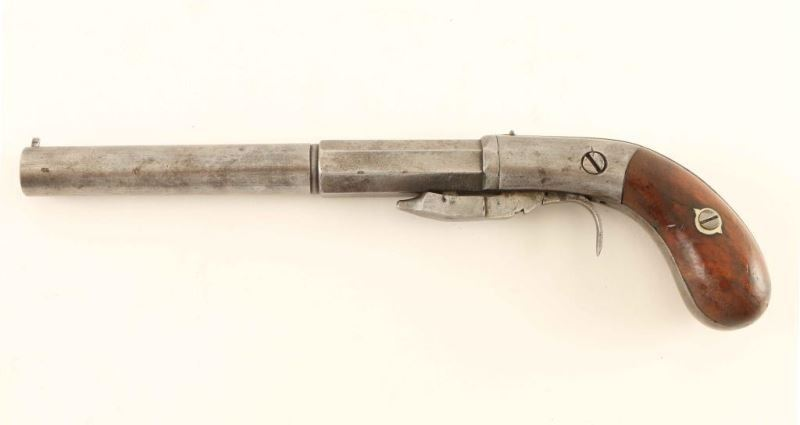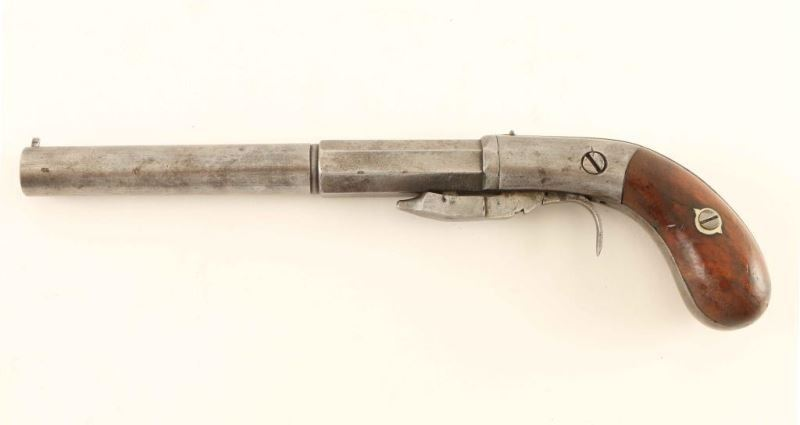 This pic came from an online site that called it an Allen & Thuber, .36 cal.
The thing that really interested me was it had a hexagonal bore like a Whitworth rifle. Which makes me wonder how common it was in the day, and what was the possible reason it went extinct?
Again, being at least half retarded, I didn't take pics. I hope to have those soon as he will look me up this week and we can take more of a peek at it.
Added: Of course if any of you have anything to add to it, I would appreciate that. Sometimes I gotta remember, that question isn't always an "understood". Ya gotta ask it to get any answers. Sorry guys, just me going off on my lack of forethought on this post.
Last edited: