For sale is a custom 6.5 PRC rifles built by Spinners Fit and Chamber.
-MPA BA Comp Chassis in green with full weight tuning kit and spigot arca/pic bipod mount
-Bartlein 26" 8 twist M24 spiral fluted barrel 5/8x24 muzzle threads
-Tuebor Raider action. 20 moa rail
-Triggertech Diamond Pro Curve Trigger
-Area 419 sidewinder brake
This is the only rifle I have owned that I didnt feel the need to reload for because it shoots the factory Hornady 147 eld-m ammo so well. Routinely took this rifle out to 1400+ yards with factory ammo.
Roughly 400 rounds down the barrel.
Asking $2650 shipped OBO.
I am also open to removing the brake and swapping the trigger for a TT Primary if someone wants to save a little money.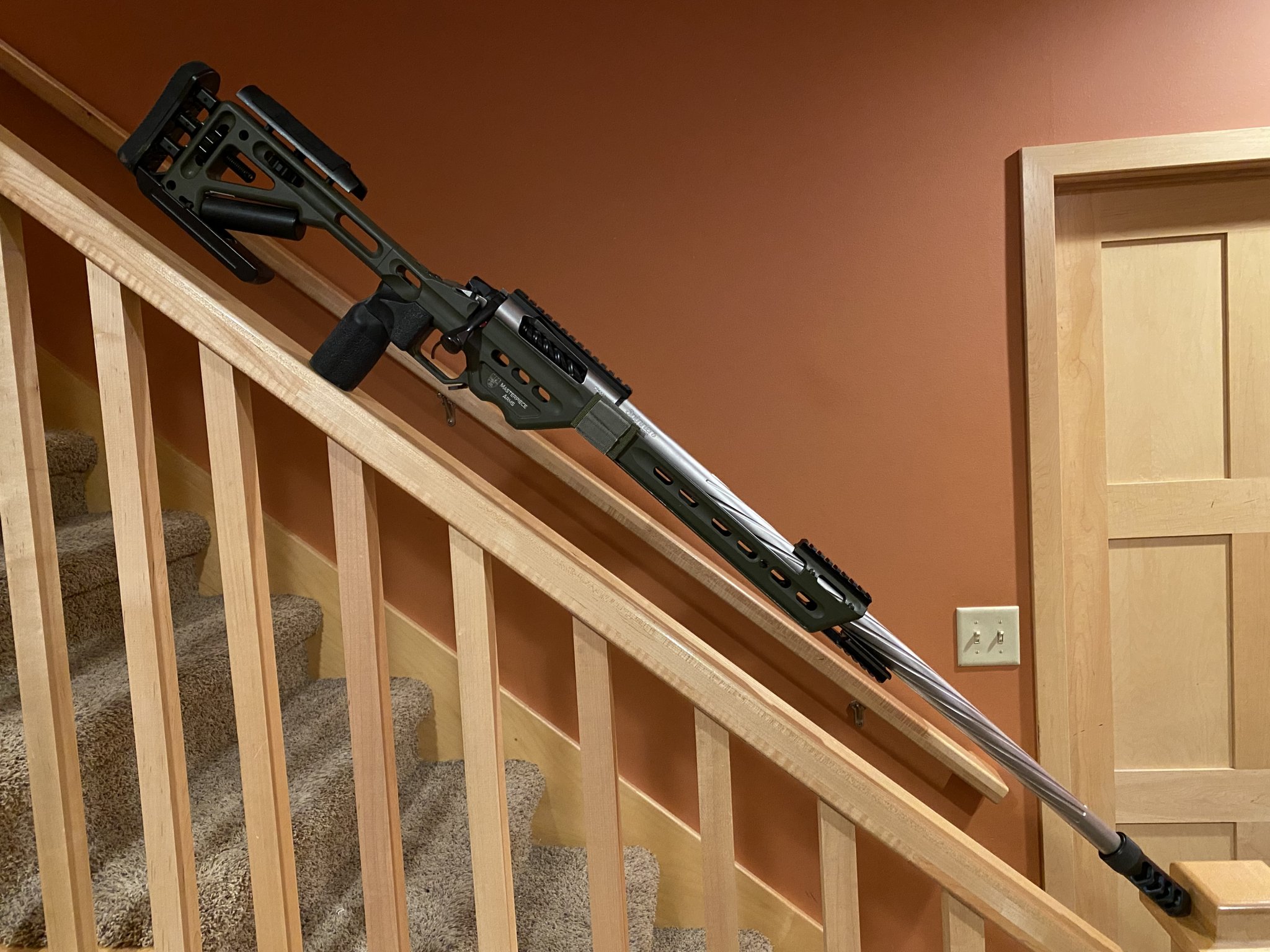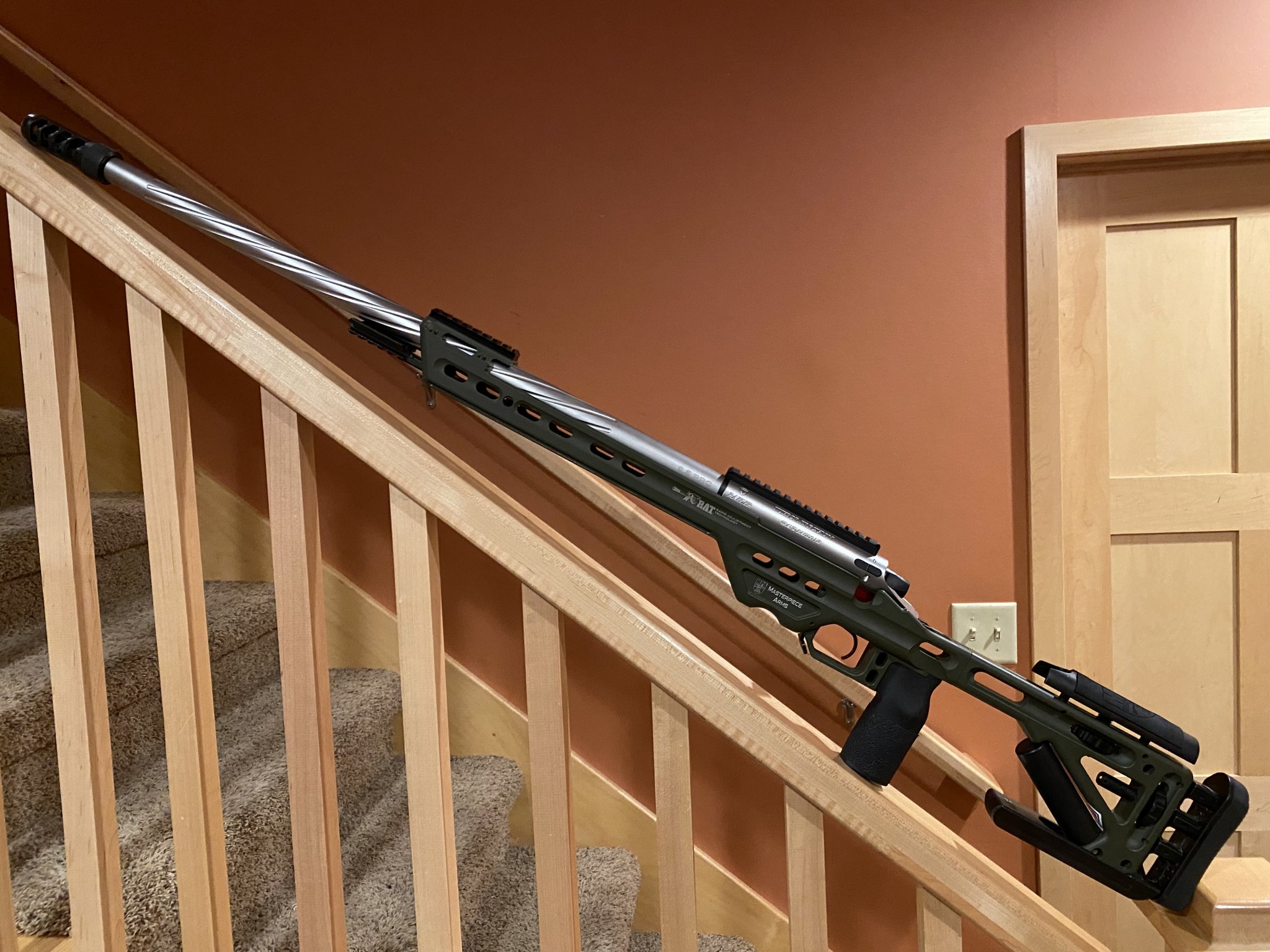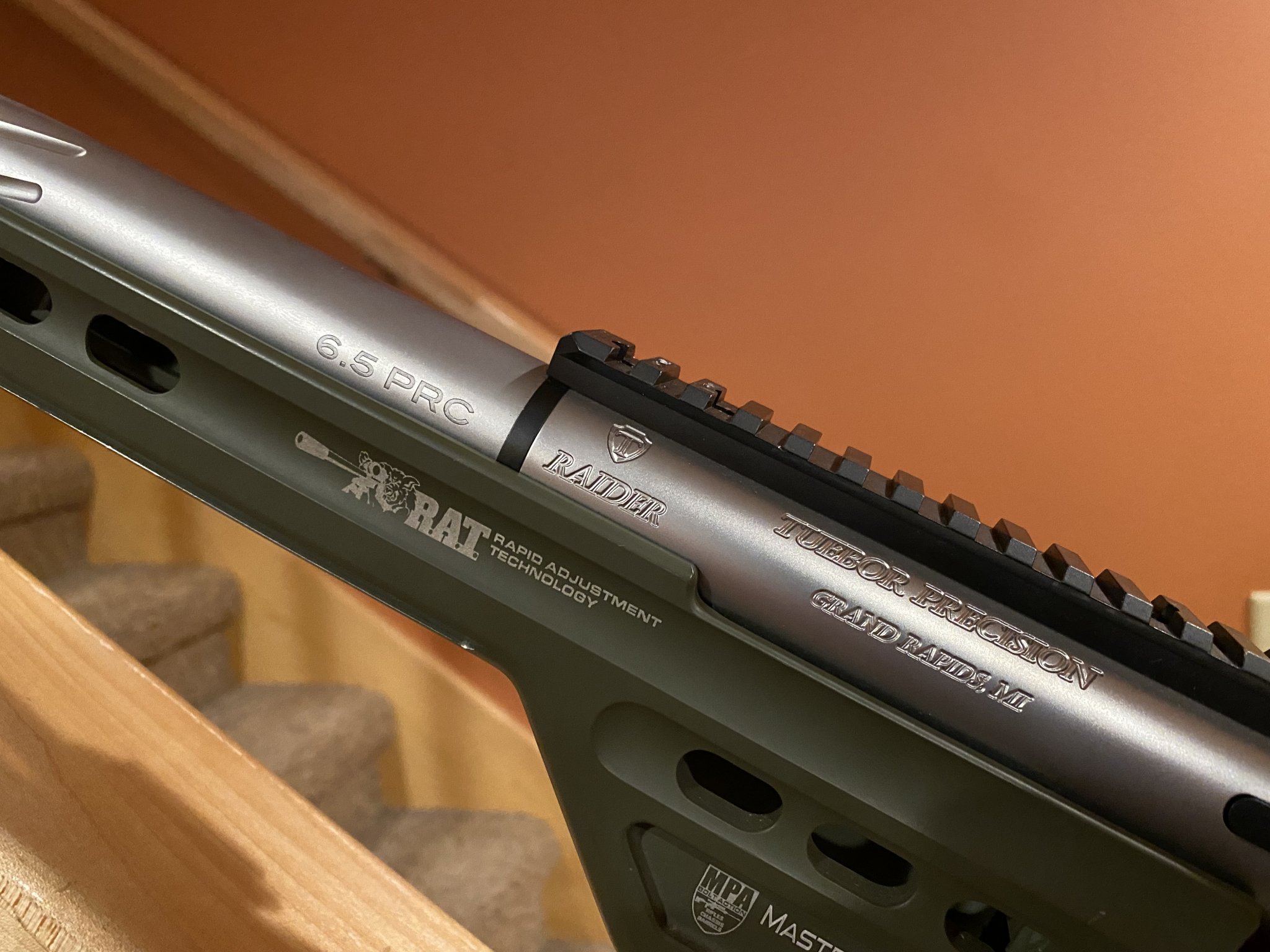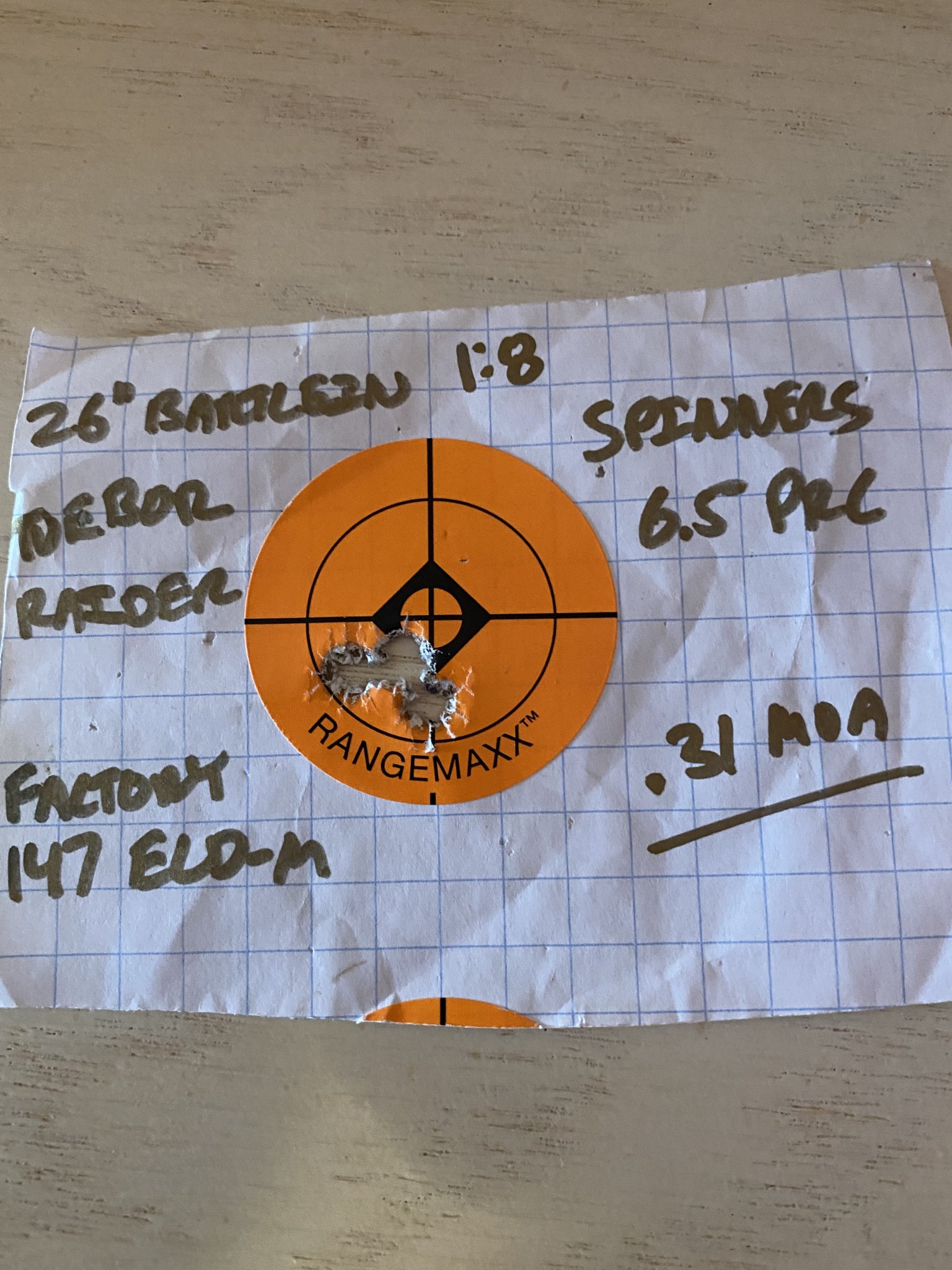 Last edited: