BA Built by The Firm Rifles
Build Breakdown:
SS R700SA Trued and Blueprinted
SS PTG 1 piece fluted bolt with SFP
Triggertech Special
Side bolt release
WTO Switch Lug
Warne Steel 0 MOA Base
24" SS Proof 1-8t 6.5CM M40 barrel (300 rounds)
16" SS Proof 1-8t 6.5CM M40 barrel (2100 rounds)
Rifle is an absolute hammer with 147 and 140 ELD. 24" barrel shoots 1/4moa at factory OAL. 16" barrel still groups sub moa but need to be pushed to mag length for 147. Factory OAL for 140's still groups sub moa.
147's in the 24" clock 2790fps suppressed
147's in the 16" clock 2611fps suppressed
Load data available!
I love this thing but need to sell. BA is Coyote Tan. Bolt is Armor Black.
$1,900 Shipped OBO with ONE SF muzzle device. I have thread protectors for the barrels.
Will not sell the setup with only 1 barrel. If so it's for the asking price.
Only trades would be Bergara HMR 6.5CM plus cash.
EMAIL IS BEST
cwm556@aol.com
Here are a few photos.
A few groups from barrel break in and load development.
View attachment 7484468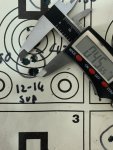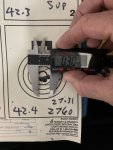 Once the barrel broke in and sped up things stgetting tighter and tighter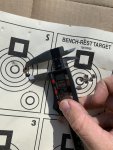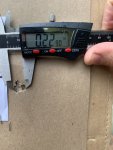 best group shot. 42.1 H4350/147ELD/210M/Hornady Brass/.010 Off. 2790 FPS SD 4 ES 7 I believe.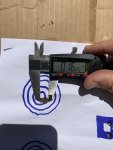 Finally, this is a test of return to zero. Barrel taken fully out, Scope removed from rifle, suppressor removed. All reinstalled 10 min later. First round fired.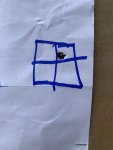 Last edited: