Urban Cowboy
Full Member
Minuteman
Dec 10, 2018
9,804
32,197
New Jersey State Police pulls over 25 year old Roosevelt Twyne for driving with "excessive tint" in his left side window. Twyne informs the officers that he is legally armed and is a security guard employed in the state of New Jersey. Officers still arrest him regardless and brings him to "the tank", where he will have to spend the weekend until he can see a judge on Monday.
Initial charges that NJSP filed against him was "illegal possession of a firearm", although Twyne is legally licensed to carry, as well as "possession of illegal hollow point ammunition". The ammunition in question, Hornady Critical Duty, is completely legal for civilians to purchase and own in New Jersey.
MORE:
New Jersey police arrested 25-year-old Roosevelt Twyne for "illegally" carrying a firearm and possessing so-called "hollow point ammunition."
www.breitbart.com
----------
........The Washington Free Beacon spoke to Twyne's attorney, Evan Nappen, who said Twyne is a security guard with a permit to carry a gun.

Nappen said, "He was arrested for the hollow point ammunition. Then they claimed he was transporting his handgun illegally. He had a permit to carry a handgun. The law … makes it clear that it's illegal to transport unless you are licensed pursuant to chapter 58. And that is precisely what a handgun carry permit is."

He noted that the ammunition in Twyne's possession, Hornady "Critical Duty" ammunition, was issued by his employer. Moreover, he pointed to the New Jersey State Police website, which shows that such ammo is not considered hollow-point ammunition in the state of New Jersey.....
----------
Three white officers stopping a black, law-abiding, lawfully armed and licensed, armored car security guard coming home from work is extremely dubious. His subsequent arrest was unjustifiable.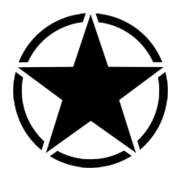 www.ammoland.com


Fundraiser for Mr. Twyne's legal defense...