Supporter
Supporter
Full Member
Minuteman
Post up pics of your favorite targets here.
These are a few of my favorite targets to shoot at.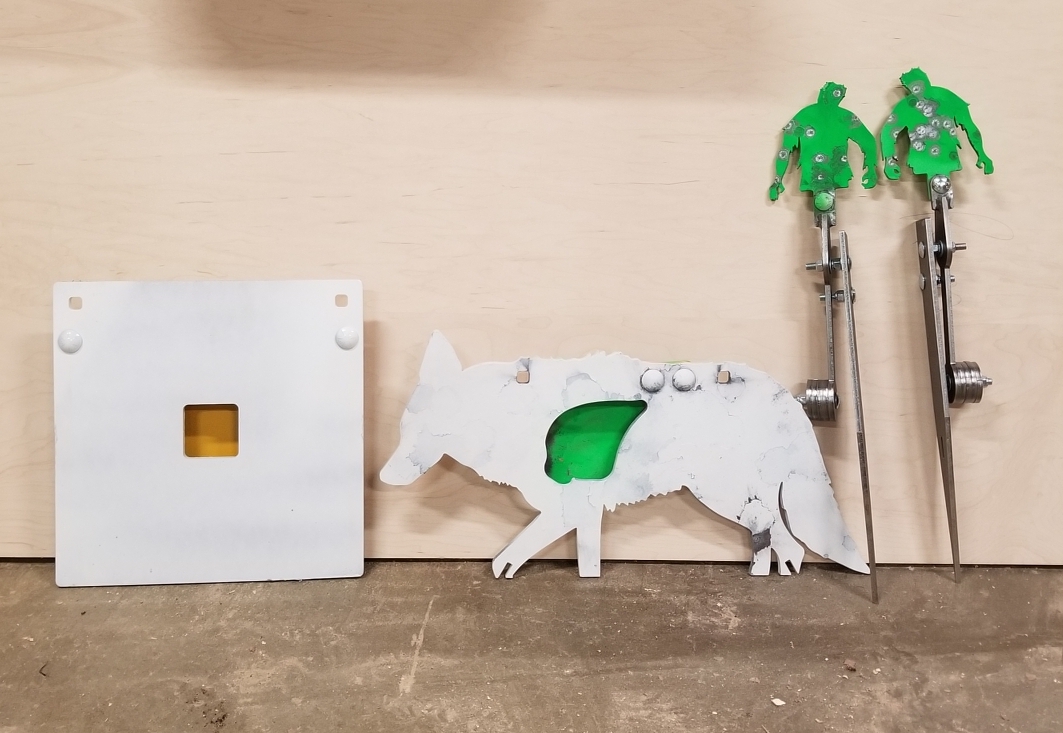 From left to right;
1. 14" square with 2 1/2" reactive target for a 1/2 moa challenge at 500 yards
2. Coyote with reactive vital I place around 700 yards
3. Zombie rimfire gravity popper - the most fun I've had with a 22!
All targets came from Atlas target works, you won't find better quality or customer service anywhere!