Sergeant
Full Member
Minuteman
Ok, heres the deal. I have some FGMM 308, that i fired through my M40A3. Now im reloading them, for use in the same rifle. Im using 175 SMK's. Now here is the problem. I loaded 20 rounds, i have 9 rounds that will chamber nicely, the others will bind up, not lock in, or just plain not let the bolt slide to the point it needs to. Others that come close, have distinct marring on the case and bullet. How is it, that the brass that i fire formed out of this rifle, then neck sized, and then loaded, not fit into the chamber it was fire formed in. Also, these rounds that do not work in my rifle also will not chamber in a TC Icon (it was just to see, didnt expect anything) Here are some pictures, maybe you guys can help me out.
FGMM Brass
Marring near bottom
Marring on Bullet(probably from feed ramp)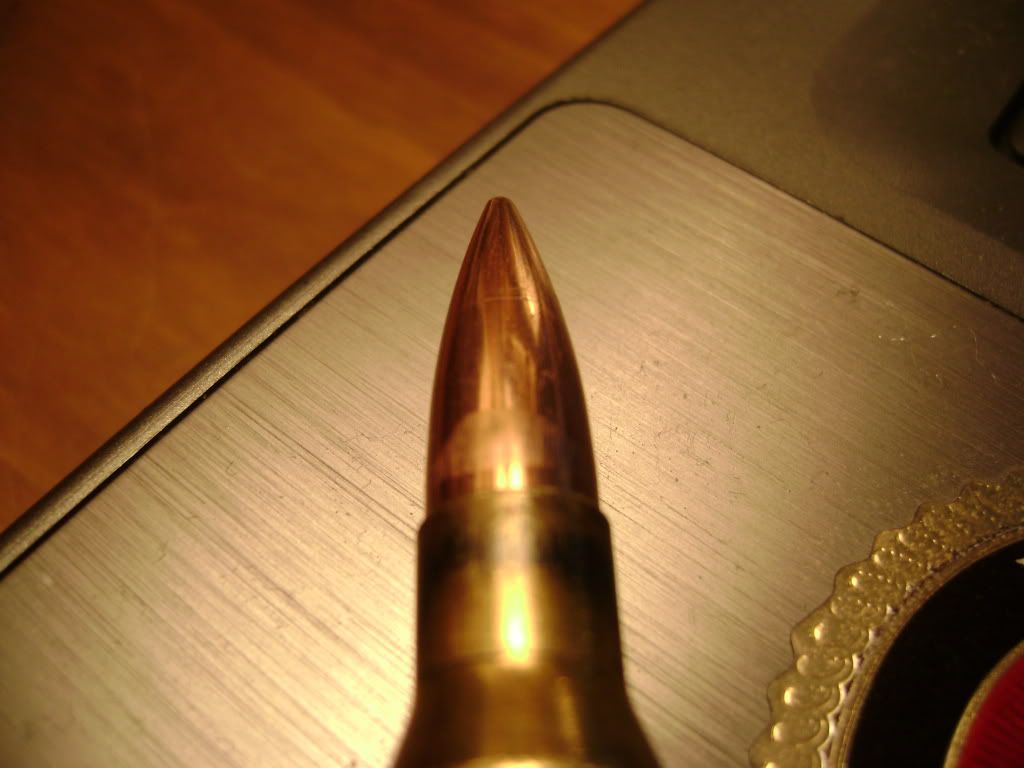 Little marring on shoulder area(pretty sure not a big deal)
This round in similar to the others that would go 98% into the chamber.
Im also very new to reloading. Thanks guys.