Sergeant
Full Member
Minuteman
So, I finally got the final pieces together for my .284 and its almost time to send it to the gunsmith. I want to make sure everything has been thought out carefully and precisely before I burn time and money on something I'm not entirely happy with. I want to do this once and do it right
Parts list:
Remington Long action
Timney trigger
Badger bolt knob
Egw 20 MOA scope base
Pac-Nor 1-9 twist varmint
[email protected]
"
Mrad muzzle brake
Burris extreme tactical 34mm medium rings
Steiner 4-16x50 military
Manners Eh1 with carbon fill 2 flush cups and badger front rail
Ptg m5 Stealth bottom metal
Its going to get a competition recoil lug, pillar and bedded, stronger extractor and firing pin, trued and lapped, bedded scope base and painted. I know the barrel is short for a .284 but its also going to be for hunting, hence mostly light weight parts. I plan on using h4831sc and never trying rl17 for longer barrel life.
Anybody have anything in mind I'm missing....or ideas? I'm going to probably cut the chamber for 162 amax/168 bthp instead of 175-180 grain bullets because I feel the barrel will be to short to be able to get enough velocity out of the 175's to fully utilize their potential. Before I do get it cut, I wanted to hear your thoughts.
Here's a shitty mock up picture of what it will kinda look like. Maybe short bus can do his special desert digital on the stock.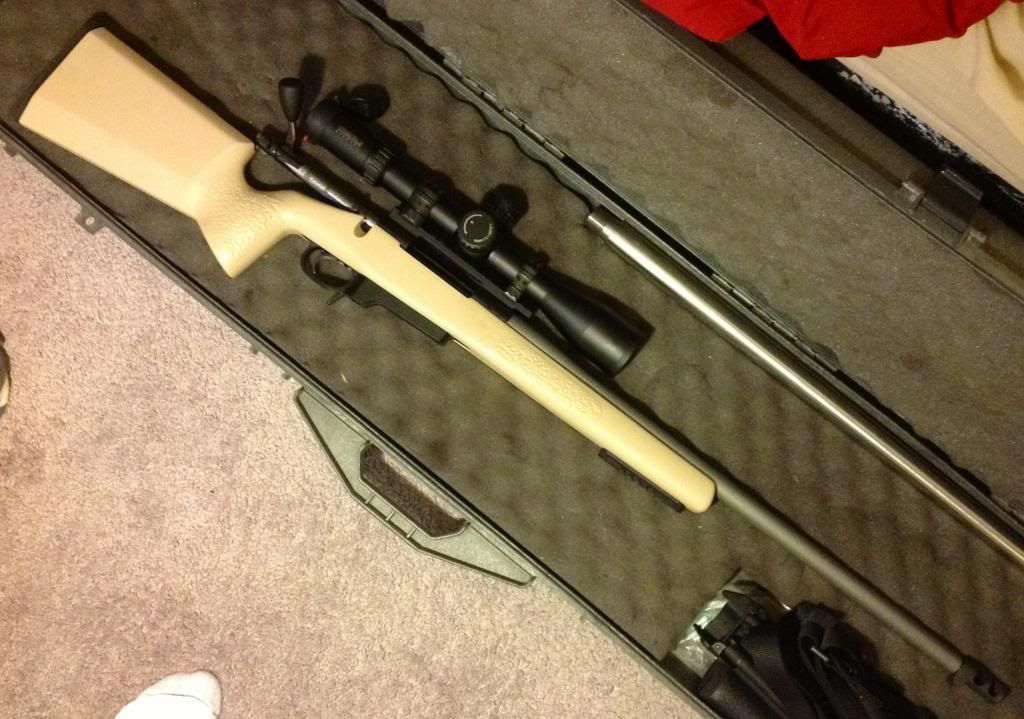 Last edited: