Sergeant
Full Member
Minuteman
After reading about the Hybrids from the posting of bohem, I was finally able to get my hands on some to try out. I was excited about the concept of this bullet with its BC greater than the VLD with less issues with seating depth due to its hybrid ogive, so finally loaded some up to try.
My rifle is chambered in .284 Shehane. The load consisted of BR2 primers with H4831SC powder.
10 shot group at 100 yards off bipod with back bag, (would like to have that first shot back)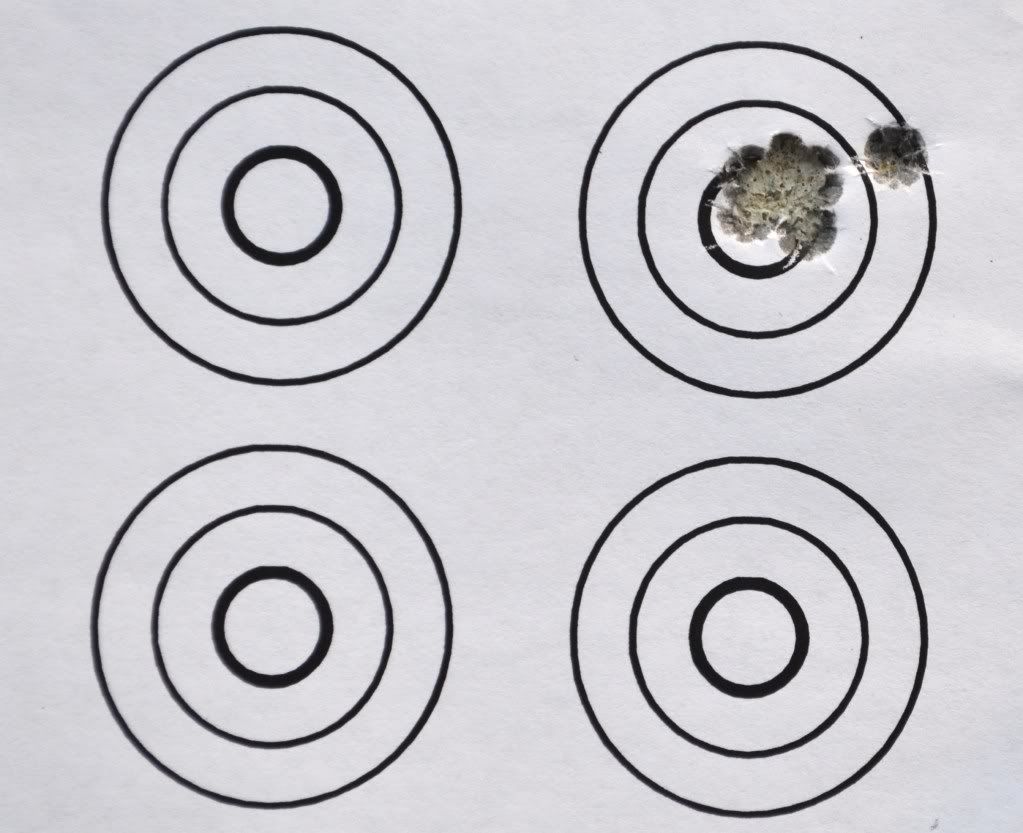 I also shot 5 shot groups at 200 yards in an OAL test. My chamber seemed to like 0.010 to 0.020 off the lands. Here are the two groups in that order.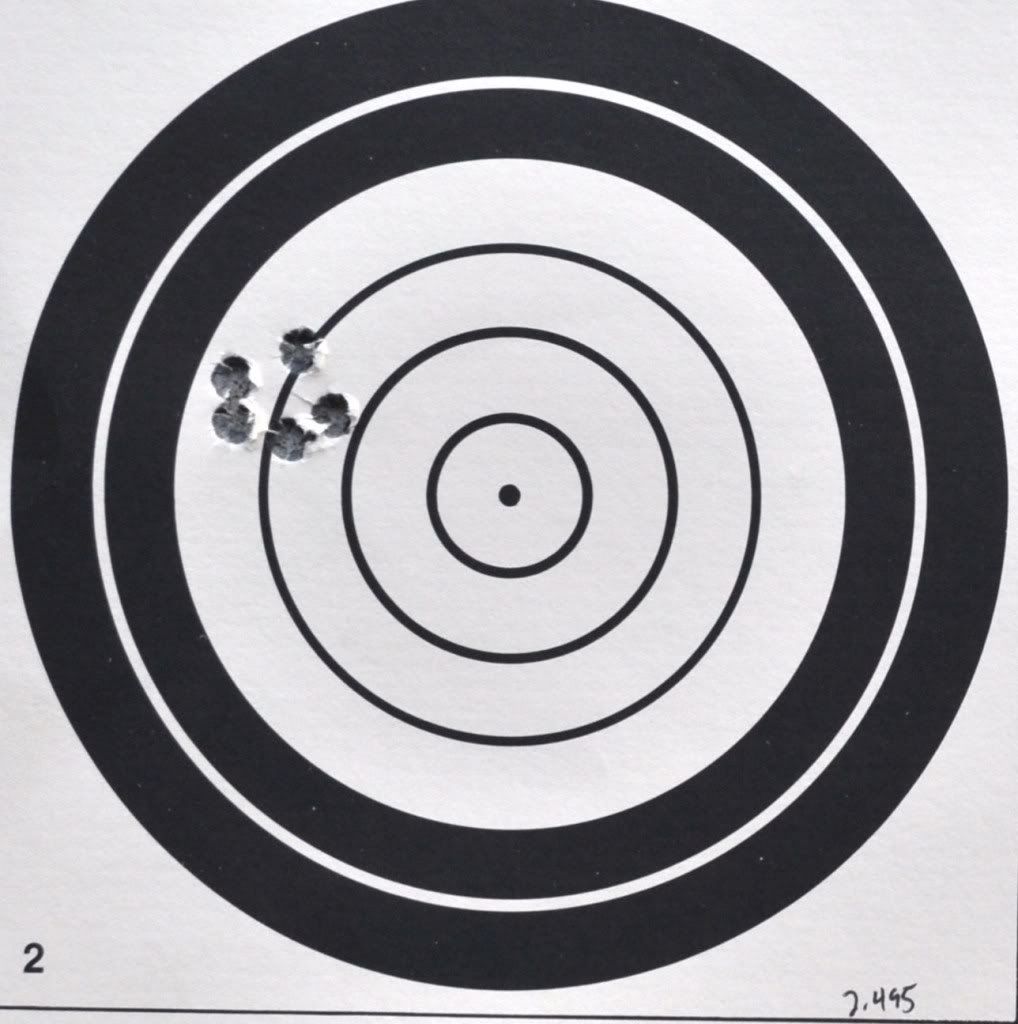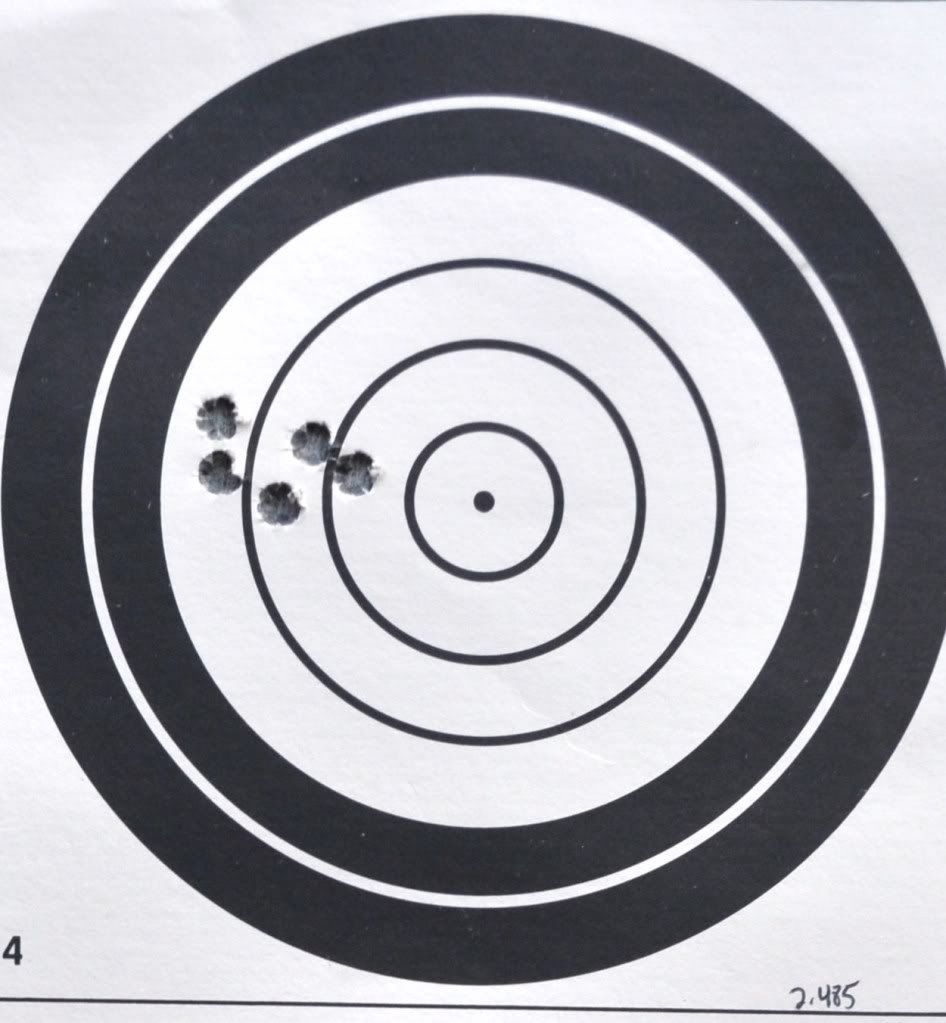 I originally planned to shoot at 600 yards, but the road to the range was getting black topped and I had to sit in traffic and missed the start of the match. I therefore, had to shoot at the BR range which only goes to 200 yards. I hope to stretch out to 600 yards to see if they hold up at that range.
So far, I am pleased with my preliminary results. I will post more results when I get out again. It they work at 600y, these will probably replace the 180g VLDs for me.
Hope this helps.