Gunny Sergeant
Full Member
Minuteman
I know, here we go again with a Junk Savage test again. I personally like Savages and have no problem with their accuracy. Got to tell you I was pretty impressed with this thing today in the conditions we had and no load development at all. Buddy assembled it and I brought loads to the range and we went from there. Great starter setup.
Got to test out the Outlier Chassis and 26" 308 Nitrided Stainless Steel barrel today for the Savage Axis action. Initial thoughts were it's a really a nice looking rig. It's relatively light rig compared to my other longrange rifles although a weight package may be in the works but was very comfortable to shoot. It came with a muzzle brake design I've never seen before, 3 sets of large ports spaced at 120 deg. We didn't play with timing like you'd do with normal brakes, not sure if there is a special alignment of the ports but it functioned very well and made the gun very comfortable to shoot.
The original gun in the camo stock kicked like a mule, no fun at all. The group shown is the first three shots and wasn't very impressive. Light heavy recoiling guns are pretty sensitive to shooter input so maybe Time for the upgrade. The barrel/chassis was sent to a friend who assembled it for me. He sent me the info on the OAL and info on the load he uses in one of his 308s. I loaded up 50 rounds using Lapua 308 Palma brass with small primers. Loaded with CCI 450 primers, 43.5 of Varget with 185 Juggernauts at 2.910 AOL. This gun also has an Arken EP-5 5-25x56 scope which is an incredible scope for the money. I have quite a few and no complaints with any of them. at 550 yards we were shooting at tiny fragments of clay pigeons and the tiny floating dot made that so easy. Well worth checking out, way more scope than the cost dictates.
Thursday I was out working in a T-shirt, Friday (range day we could have picked a better day but 30 deg temps with a 15 - 20 mph wind blowing from 11 o-clock in our face made for a pretty cold day to test made for a 12 - 15 deg wind chill. Randy had bore sighted at his house on a distant fence post and a quick couple of shots to get a 100 yard zero showed he got lucky again with only being off a few inches from center at 100 yards. Randy fired the first 3 shots for group with about a 1 inch group. Another shooting buddy shot a second 3 shot group which came in about 3/4" with 2 in one hole and one out a bit. My Son shot 3 shots next which came in about 5/8" or tad less with 2 in one hole and one slightly out. We seated the bullet .003 deeper and the next 3 shots by my Son was the elegonated one hole group. None of this breaking in the barrel for us, load'm and shoot. Let's see how it does right out of the box. If it keeps getting better the more it gets shot it'll be pretty impressive.
Based on these few shots it's going to be a good shooter with groups like this right out of the box with literally no tweaking and terrible conditions. We then moved on out to 540 yards which needed 11 1/2 moa. My first shot disintergrated a small piece of clay pigeon and the next shot turned a round steel place that was nearly turned completely sideways a bit more to the side. My Son Chris then shot at a small head shaped steel target kidding that he was going to try and hit it on the nose. Yup, that's where it went, next two shots were just left and right of dead center with a very slight elevation separation between them. I didn't have a rule but it's well under 1 moa.
We let others shoot it and all were very impressed, all liked the feel of the chassis and how well the Juggernauts performed. The velocity out of the 26" barrel was 2706 fps with an SD of 6. We shot my loads out of a friends new 30" Criterion barreled 308 just to get some type of comparison and his 3 or so shots averaged 2675 fps. Not sure why it was slower in the longer barrel but Randy thought maybe the Nitride coating might have something to do with it. Performance really surprised all of us, expecially right out of the box and newly assembled with no load work.
The barrel is Nitride coated and Outlier says it has a lifetime warranty. I'm curious to see how the Nitride holds up after a few matches, this could outlast many shooters with it's long life expectancy. This system was designed for someone that may have a Savage Axis and wants to upgrade to a better rig to get into Longrange shooting or PRS type matches. We have other chassis and barrels from various manufactures but think this will be a good upgrade for the Savage Axis. I believe it's also offered for the 10/11/110/111 Savages and possibly a Remington Rem-Age setup. I'm sure a call to Arken could garner more information on this.
This is our first impression of the gun, would have liked to have spent more time shooting it but when your fingers and cheeks start to get a bit tingly it's time to stop and regroup for another day. Next session I hope to have a weight bar made to slide down the barrel channel to see how it performs but other than that everything else it match ready. I also forgot my rubber mat to put under the Henry Rempel bipod and it does tend to skid around on wooden benches. I have skateboard tape on the other one which really keeps it in place. That may help with the slight movement right we were all getting when firing.
I'm sure you can tell, I'm no fancy gun writer, just like using things that work with no preference as to what name it has attached to it. If it performs well I like sharing with others but if it doesn't I'll also share that with everyone in my shooting circle. So far this setup works, if you have a Savage action you can put together a complete Arken/Outlier gun together about $1000.00 and have a good shooting rig.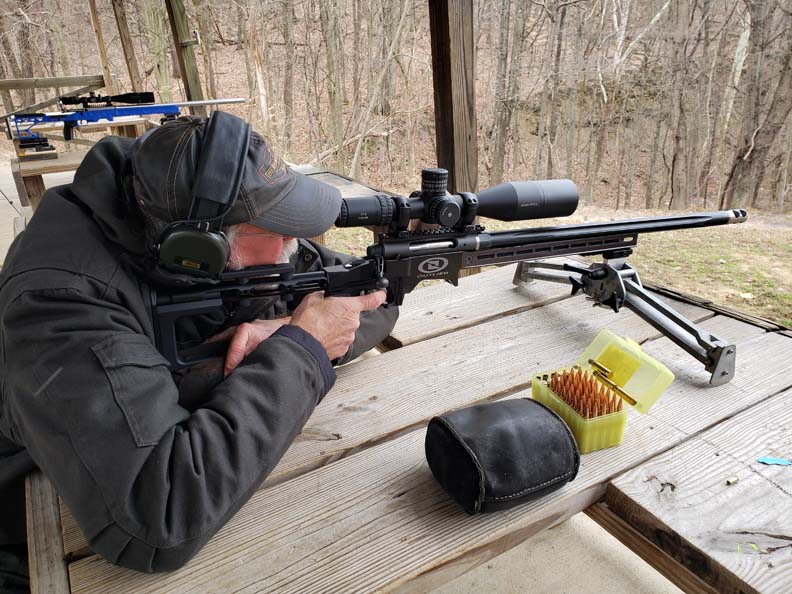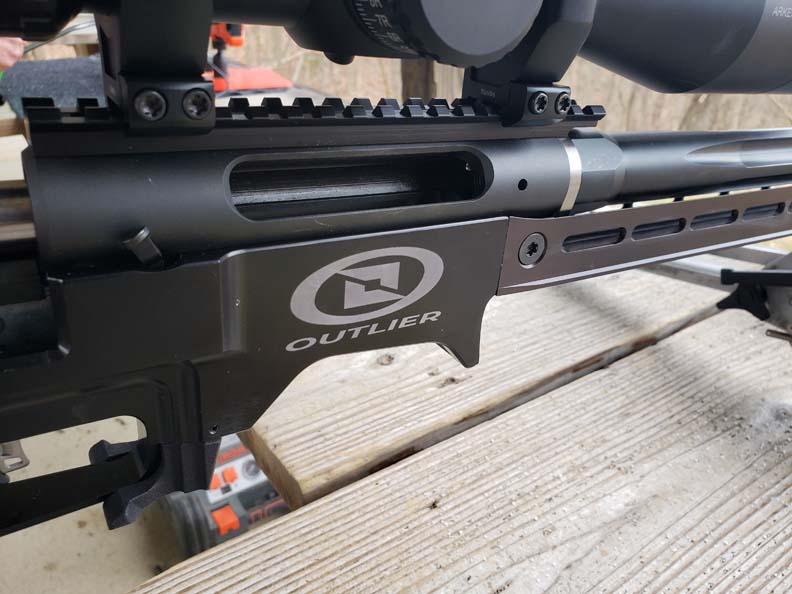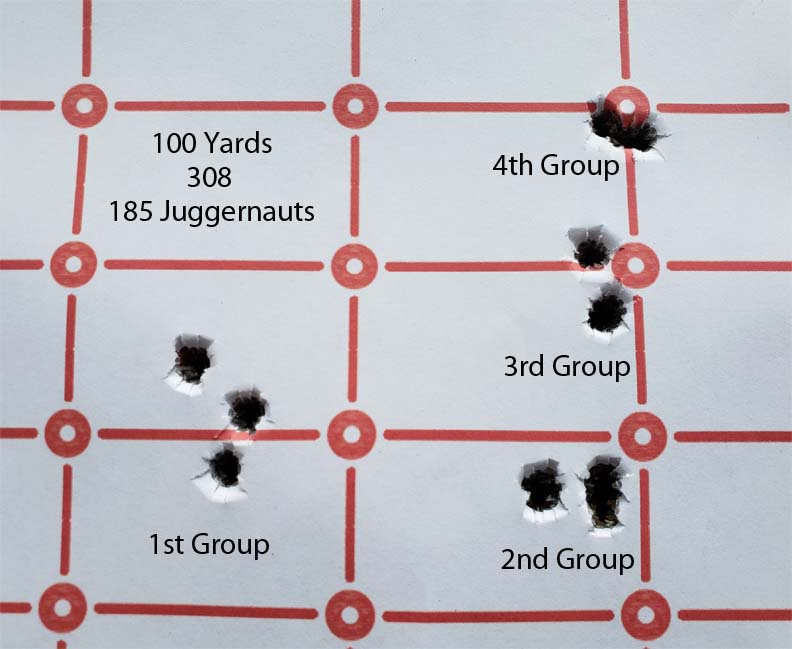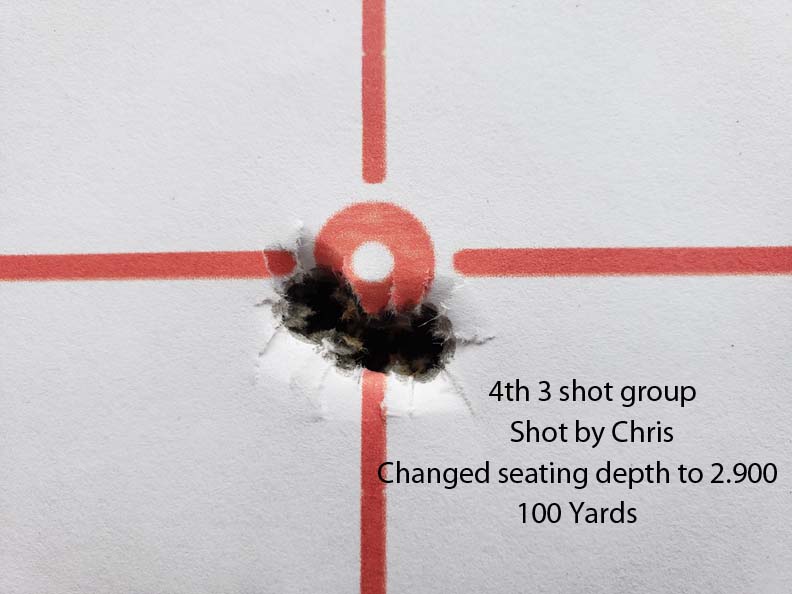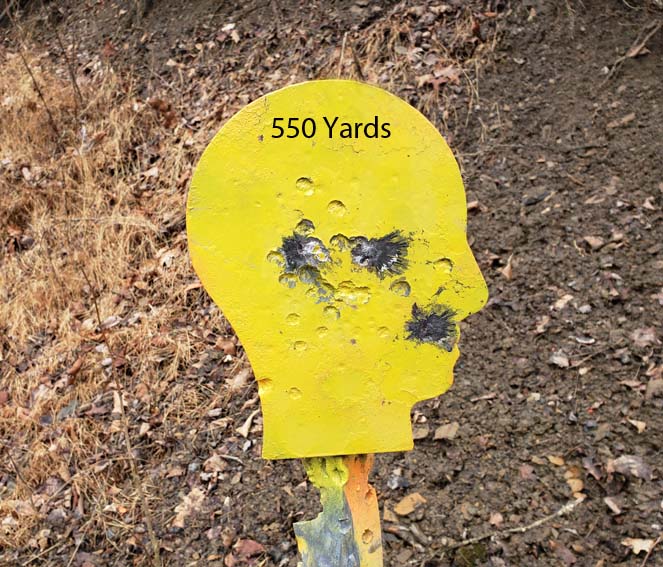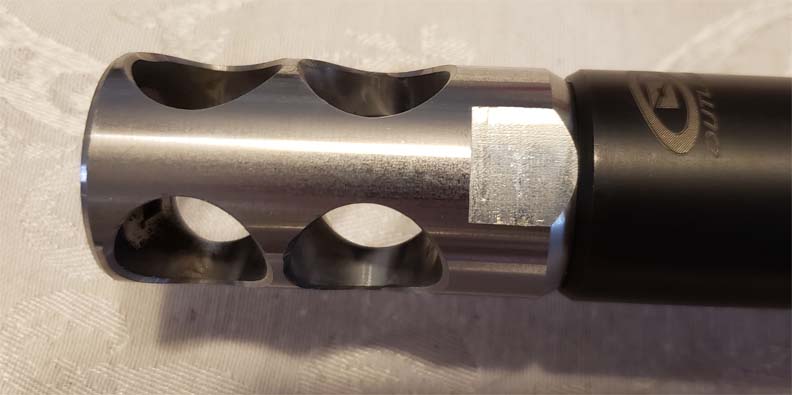 Topstrap
Last edited: