I was hesitant to even post the question but I can't make up my own mind so let's hear it. Thought. Opinions. Experiences.
I'm scope shopping for a 308 ar primarily used for 600 and in steel shooting but I do hunt with it also. FFP and illumination are a must.
I had a 6-24 gen1 pst on it for the longest but sold it. Recently put a straight 20x swfa on it just to shoot it and do some gas system tuning/experimentation and really like not having that huge honkin scope on top of it so I'm thinking I want to stay at or under a 44mm objective. 30mm tube would be a plus because it'll go in my current mount bit 34mm is not out of the question.
I've got it narrowed down to four or five choices so out of these tell me what y'all think.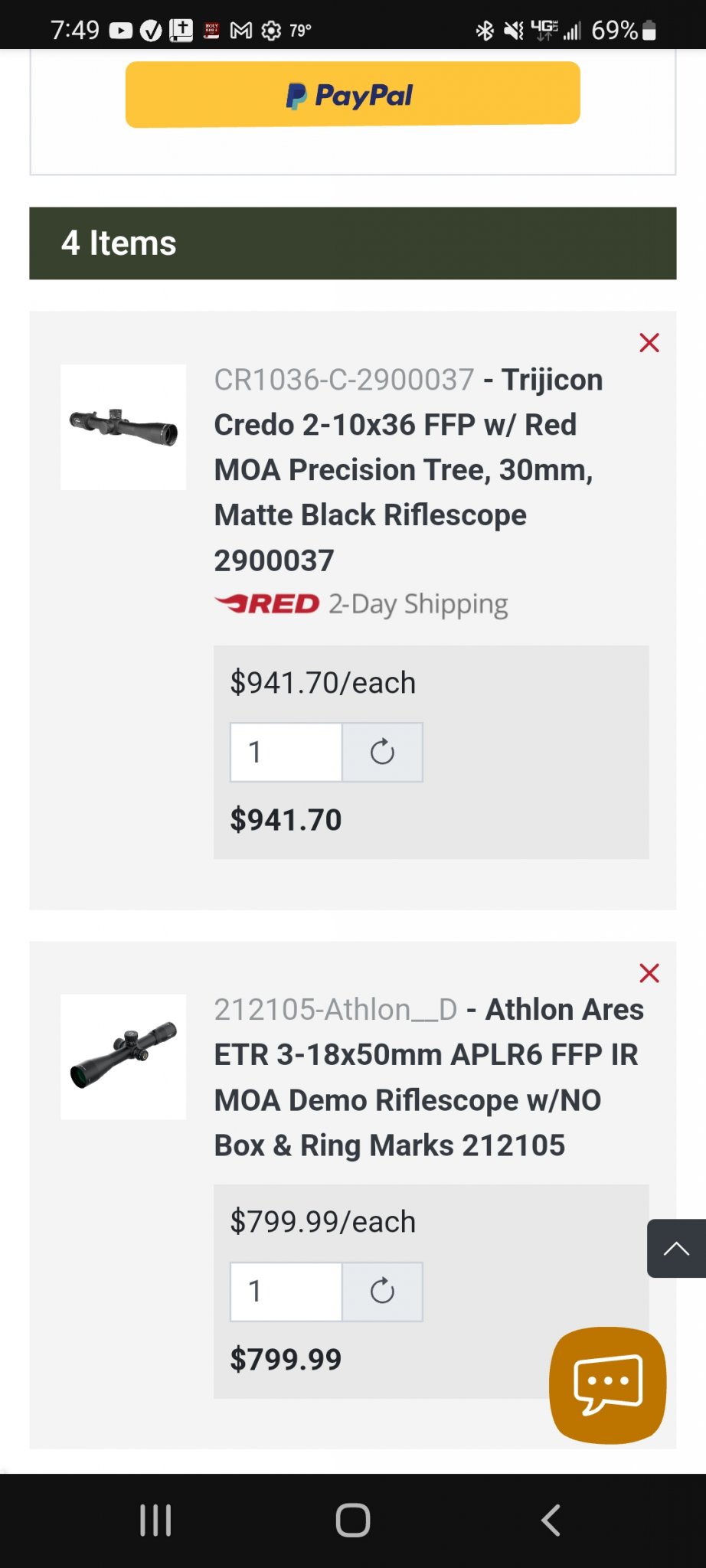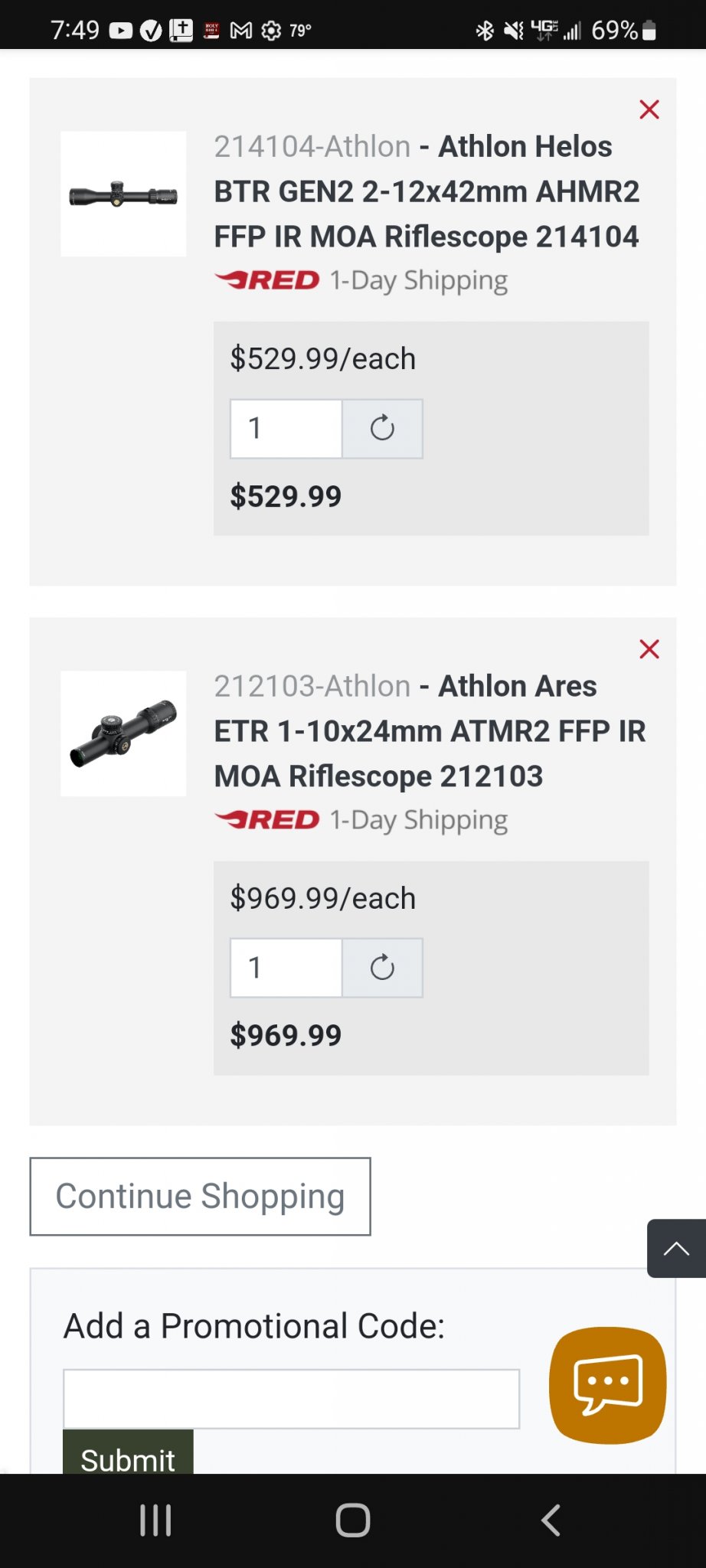 Yeah I know one of them is a 50mm but I like the mag range. Another one would be a gen2 pst in 3-15x44. Not really digging the reticle in the 2-12 athlon but in my budget I'm limited.