Gunny Sergeant
Full Member
Minuteman
so I bought my first glock the other day. A glock 17 9mm
I want to do some work on the slide my self. I'm not a machinist but I have access to a fully equipped machine shop. A friend is a retired machinist he owned the shop and now it is just his hobby shop of sorts. 3 end mills 2 lathes and many other tools. He will be there every step of the way to make sure I don't do any thing to stupid and help me with the work.
-This is what I want to do to the slide.. as you can see very simple cuts I already have the tooling needed. I want to cut the slot for a trijicon sight as well.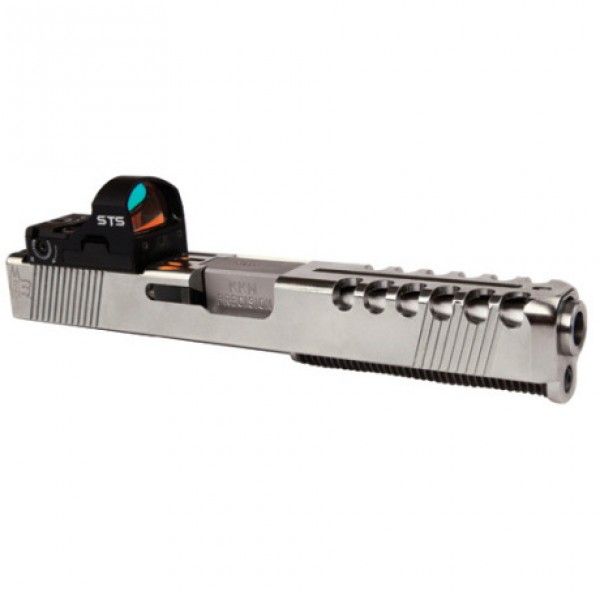 Here are my questions
- by cutting the notches in the front of the slide and the notch in the rear for the dot sight will I have to get a better recoil spring?
- will the weight of the sight compensate from the weight taken away by making the notches?
-If I take the dot sight off for any reason will I have to change the recoil spring so It cycles properly?
-Is the factory slide Stainless Steel ? just wondering if I have to recoat it or can I polish it up..
-is there any smith work involved in properly adding an after market barrel?
This glock was $600 bone stock so its not an expensive first project gun if I mess up the slide so what its the factory slide ill get a new one but I have to start some where.
I have a block of aluminum that is the same outside dimensions of the slide and I plan on making all the cuts on the aluminum block as practice. Before I go cutting into my slide.
any feed back on this would be appreciated
Any other suggestions are welcomed as well