Private
Full Member
Minuteman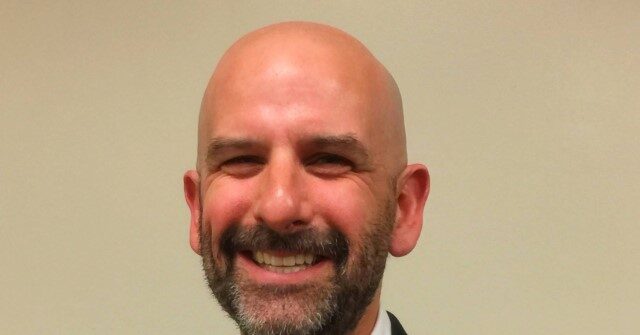 A Republican councilman in Milford, New Jersey, was fatally shot Wednesday, a week after another New Jersey councilperson was killed.
www.breitbart.com
A Republican councilman in Milford, New Jersey, was fatally shot Wednesday, a week after another councilperson was killed.
Fifty-one-year-old PSE&G worker Russell D. Heller was allegedly
killed
by an ex-employee in Somerset, Patch.com reported Thursday.
Authorities are still investigating the case, but said the shooting was not politically connected to Heller's elected office or political affiliations.
Zachary T. Rich, the Director of Hunterdon County Board of Commissioners, said in a statement that Heller would be deeply missed, adding he "was a loving and caring father to his daughter and a dedicated and loyal friend to all of those who had the pleasure of knowing him."
According to law enforcement, Heller was at his workplace when the former employee, identified as 58-year-old Gary T. Curtis, reportedly fatally shot him in the parking lot.
Once the officers found Heller, emergency crews later arrived and pronounced him dead. Detectives eventually located Curtis in a parking lot in Bridgewater Township where officials reportedly found him suffering from a self-inflicted gunshot wound.
The suspect had a gun in his possession, and he was later pronounced dead at the scene.
"The investigation remains ongoing to determine a motive. A preliminary investigation found that the shooting was an isolated incident and Heller was the intended target," the Patch.com report said.
30-year-old Sayreville Republican Councilwoman Eunice Dwumfour was fatally
shot
while inside her vehicle before it crashed outside her home on February 1. That investigation is ongoing.
Surveillance video may have
recorded
the suspect in Dwumfour's fatal shooting, News 12 the Bronx reported Tuesday.
"The video was recorded around 7 p.m. – right around the time Dwumfour was killed," the outlet said.
"The video is not very clear but does match witness accounts that the gunman ran along an area of grass between two buildings and made his escape through a wooded path that borders the complex," the report stated.
However, the Middlesex County Prosecutor's Office has not reported details regarding a suspect or information on a motive.
Her unsolved death comes after bizarre incidents in which New Jersey political figures have been killed or targeted for homicide.
In 2020, the husband and 20-year-old son of federal judge Esther Salas were
shot
at their home in New Jersey, Breitbart News reported.
A suspect in the fatal shooting was later found dead of a self-inflicted gunshot wound.
In addition, the state was gripped last year by a criminal case involving what appeared to be a formal murder-for-hire scheme
catering
to political figures.