I'm selling my Jewell 10/22 trigger. It's very rare and an amazing trigger but I have other projects going. This is currently set at about 7ounces. It's amazing.
I know these have sold for significantly more in the past but I'd like a quick sale to build up my sons NRL22 type rifle.
$250 + shipping expenses.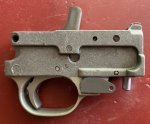 Last edited: