Note: I will only sell this to established members with 100% positive feedback for multiple previous transactions.
This is a new unfired, unmodified factory complete LMT MARS-H 6.5 DMR with 20" barrel. Includes everything that it ships with from LMT. All of the current LMT 6.5 rifles have uppers cut for extended feedramps, but the barrels do not have extended feed ramps. I thought this was unusual, but multiple sources (including Aaron Lecander at LMT) have told me LMT made this change to the 6.5 barrels to accommodate longer projectiles. I have multiples of these rifles. And both of the recent acquisitions are this way. There are small marks on either side of the lower from the charging handle edges (see photo).

You would be buying this directly from my FFL. So you would actually pay my FFL and they will ship to your FFL (I have done this with all of the firearms sales I have done on this site. It works well to protect myself and the buyer). Payment would be via credit card directly to the shop. I've worked closely with this FFL for almost 8 years, they are an actual brick and mortar shop. Please ask any questions you have before saying you want to buy it. If you want to buy it, please post in this thread or send me an IM. It might take me a few days before I am able to get the rifle to the shop. Again, payment would not be made to me. Payment will be made directly to my FFL after they have the rifle in their possession and you have connected with them on the phone.. Not interested in any trades. Any questions, just ask. $3600 shipped to your FFL with full insurance. Thanks for looking.
SOLD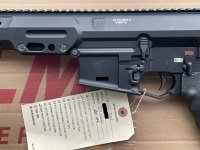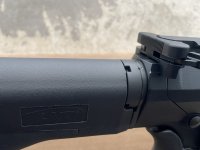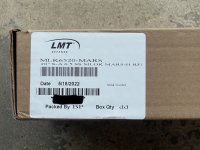 Last edited: