Cody Hooton for FL's 6th Congressional District
Belligerents
Minuteman
I'm selling 2 bundles of NEW 308 Winchester brass and .30cal bullets.

Each of the bundles will be tightly packed in tough double-walled ULINE boxes (the bullets as well will be packed in plastic containers within the box) and shipped via UPS flat rate Ground service to the 48 CONUS.

These have been stored in my reloading room of my townhouse (constant 72degrees) and in containers with silica packets.
Each of the 2 bundles contains:
- 300 NEW pieces of ABM brass (Norma produced match brass for Applied Ballistics Munitions)
- 98 NEW pieces of Lapua brass (Large Rifle Primer pocket / Factory annealed)
- 350 Sierra 175gr MatchKings
- 502 Sierra 155gr Palma MatchKings
$500 SHIPPED
... for EACH Bundle
I won't be separating any of the 2 bundles.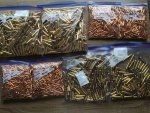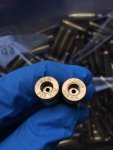 Last edited: