Sergeant
Commercial Supporter
Full Member
Minuteman
Hi folks. Ted here form American Rifle Company introducing our M-BRACE Scope Mount. Now available for purchase at
https://www.americanrifle.com/shop/product/m-brace-mount-1402
for $279.
This mount has no equal, at any price. But for $279, I think we're really getting good at giving you what you want at an incredible price. And yes, it's all 7075 aluminum.
The mount is derived from our M10 rings which provides for super simple installation that doesn't roll your scope when tightening the scope clamp. But the big innovation is the serrated accessory interface. We offer an LRF mount that connects to both sides of the mount base by way of serrations, effectively unitizing the LRF and the mount to absolutely guarantee a constant positional relationship between your scope and laser range finder or other aiming device. This is an engineered product for which loads are the primary consideration.
A level vial is also included and can be positioned in various locations. Pick the one that works best for you. Auxiliary Pic rail is also available that can be secured to either the M-BRACE mount or the LRF mount, all by way of the serrated interface.
And as always, our goods are designed by American Rifle Company and made by American Rifle Company right here in the USA, actually just north of the communist homeless encampment otherwise know as Seattle.
Enjoy...
Ted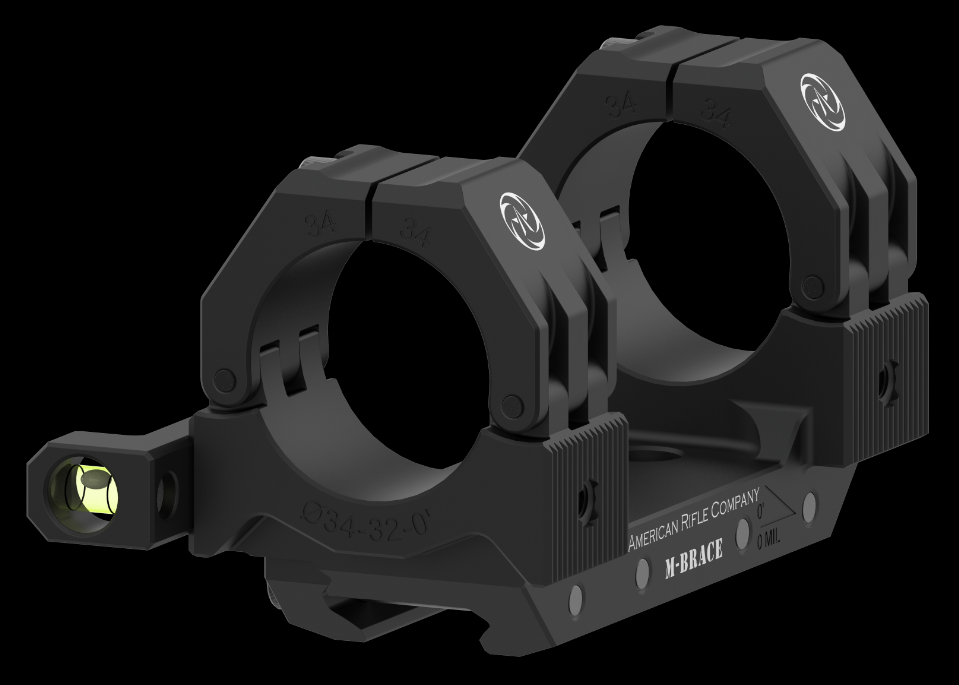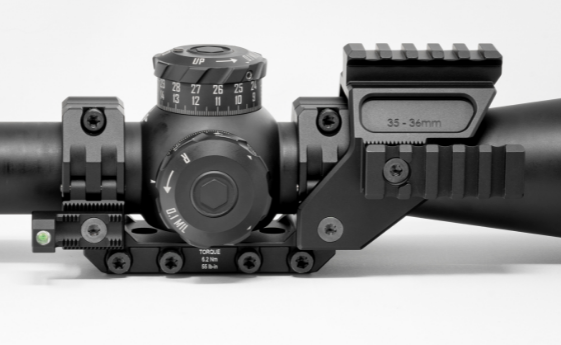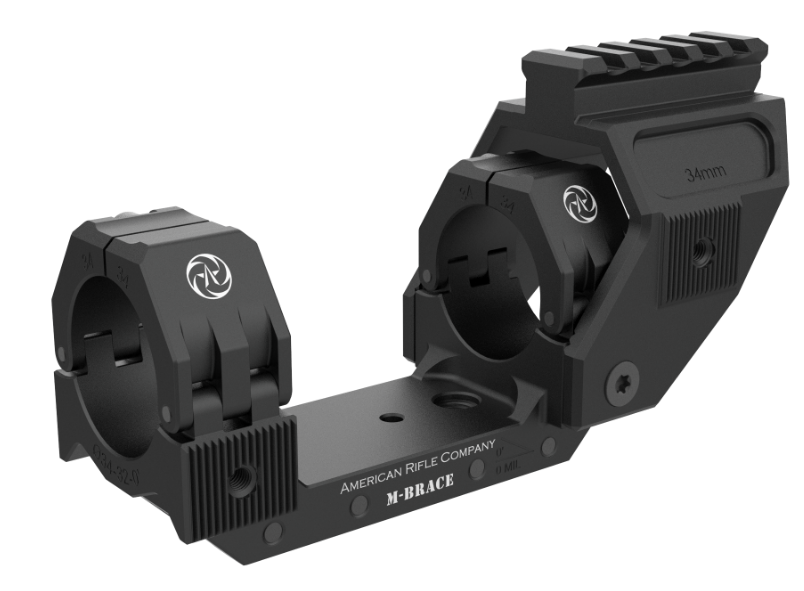 Last edited: