Burstfireguns.com
Supporter
Commercial Supporter
Full Member
Minuteman
Hi all. Long time member, and have transacted with many of you over the years. I'm excited to announce we have officially launched our retail site! We are running some giveaways as part of the launch. See details below.
Www.Burstfireguns.com
Please also check out our 2in1 Case Annealer + Case Prep Center!
We carry a wide range of products, including our own Burstfire line of reloading products. On our site you will find reloading supplies (minus powder & primers), reloading equipment, projectiles, and parts for both handguns and rifles. Will continue to add to our product line over time. If you don't see what you're looking for, doesn't mean we don't have it. Give us a holler!
Black Friday / Cyber Monday Sale:
10% off site wide! But don't hesitate to reach out for "hide specials"! Msg here or email us at
sales@burstfireguns.com
Please visit our website: Burstfireguns.com
Don't forget to check out our own Burstfire line of products! Over time we plan on introducing a wide range of our own reloading products, with the goal of creating something. Innovative, or improve on what's out there.
Holiday Giveaway! Details below:
Beginning now, we are running some holiday giveaway!
Every week through Christmas we will
To enter, please sign up for newsletter or create an account on our website.
Please help us promote our social media sites! Follow, like, and share! Each will count as an entry into the holiday giveaway! The more activities the more chances you have to win!
Giveaways will include: T-shirts, Hoodie Sweaters, Rifle parts, Reloading tools, Projectiles (such as 140 ELDMs), and our own Burstfire Case Annelaer & Case Prep Center!
- Instagram link: https://www.instagram.com/burstfireguns/
- Facebook link: https://www.facebook.com/Burstfireguns/

***We will not sell or share your personal information. We also WILL NOT spam you with emails. We will only send emails if there are DEALS worth your time. Or you can just give us a call / email and we can work out a "Hide Special" deal.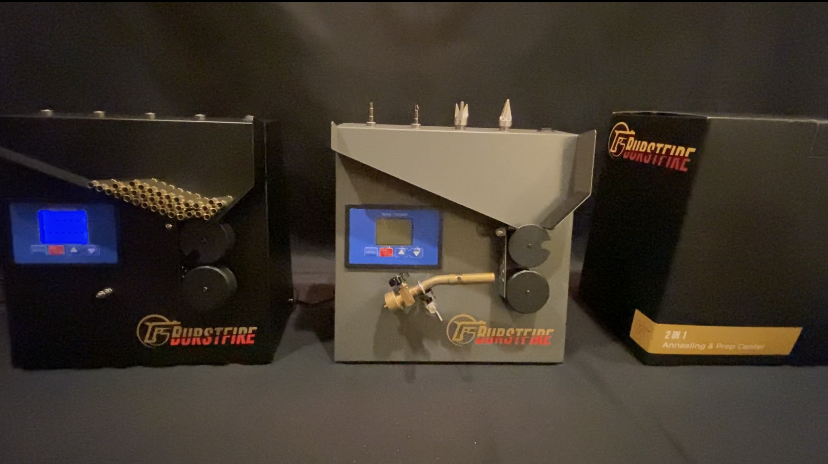 Last edited: