Sergeant
Full Member
Minuteman
Just thought I'd put a post up to let the Aussies know that Australian distributors for Mcmillan Bros tactical rifles have just receiver the first shipments of 416 Barretts into Melbourne Vic.
The rifle is the same design as the famous TAC 50 and is a dream to shoot.
Here she is ..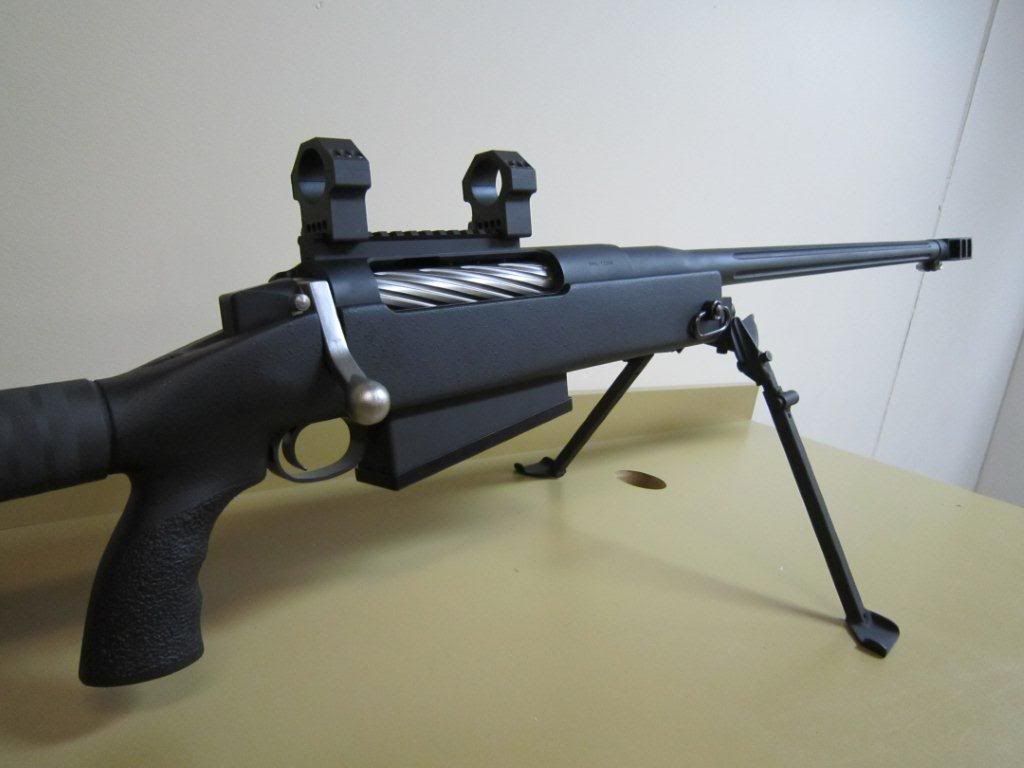 This is one bad ass looking rifle.
For anyone wishing to find more information contact
[<span style="color: #CC0000">b]
www.armourtesting.com
[/b]</span>Looking forward to slaying a big Sambar deer at range with the gun in the next month. It is being fitted with a new NXS 5-22 and shooting the 450 grn Rocky Mountain AL tipped bullet... They ain't going to like it !!
DUH