Sergeant
Supporter
Commercial Supporter
Full Member
Minuteman
Supporter+
CLICK HERE OR THE PIC BELOW TO PURCHASE YOUR SPRINGFIELD 2020 WAYPOINT 6.5 CREEDMOOR TODAY!!!
(Mfg Item #: BAW92265CMCFGA)
WE ALSO SHIP TO YOUR LOCAL FFL!
REMEMBER TO USE COUPON CODE
SNIPERSHIDE10
TO SAVE 10% OFF YOUR ENTIRE ORDER
www.everydaygunguy.com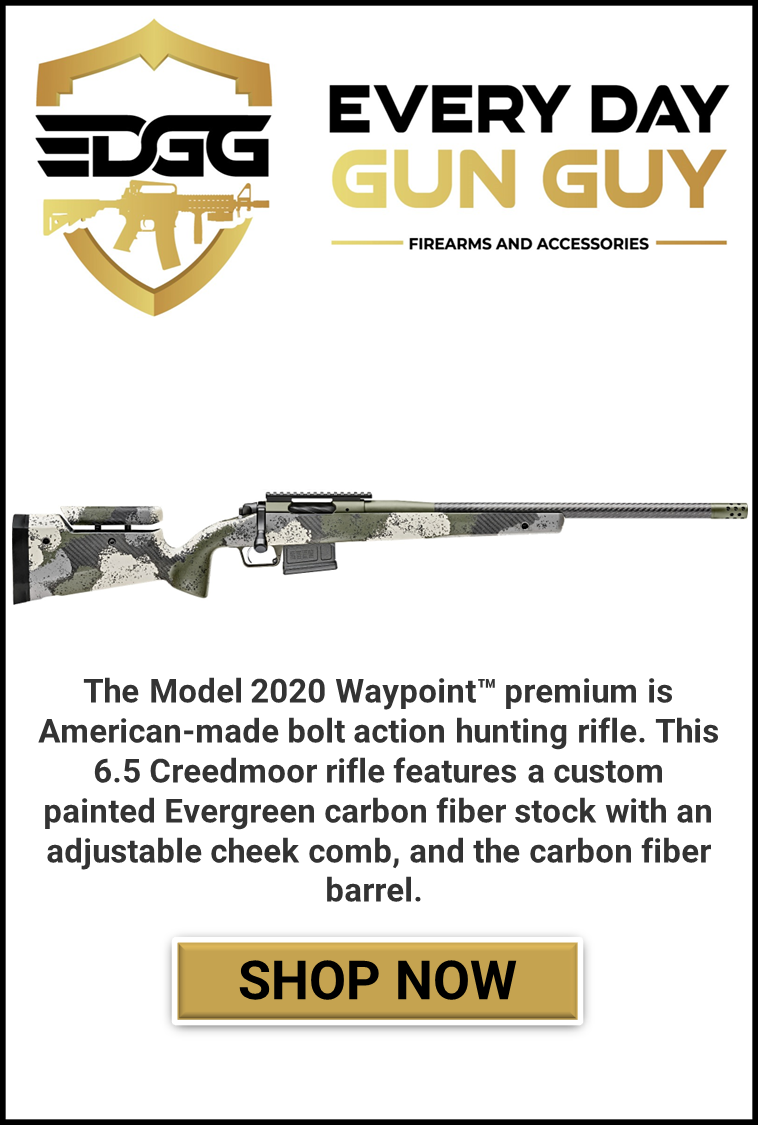 POPULAR BRANDS THAT WE OFFER... PLUS MANY MORE @ EVERY DAY GUN GUY!!!
​
Last edited: