First time reloading these 223 and 556 brass cases. Been reloading for a few years now but first time on this cartridge.
So this batch of brass are from the same timer period, both are factory ammo that I've shot. One is a case of frontier ammo and the other is from greentips. The frontier cases have a frontier headstamp. The greentips have LC headstamp.
So I was going to reload these after all the brass prepping so now it's time to prime them. First one was a frontier headstamp and it went in fine. Second one was a LC headstamp and it didn't go in. It was stuck and slanted, with one side of the primer not into the pocket.
Ok, so I thought maybe these LC brass are crimped. I find another frontier brass and try that. Same problem, it didn't go in, and was slanted with one side still out. Ok weird, the first one went in fine. Tried another frontier and LC, both no good.
Ok so I thought, dang they are all crimped and I found a lucky badly crimped first piece that worked. So then I proceeded to get my small primer go/no go gauge. I went through about 700 of them and found about 20 that fit the go gauge. They are all frontier headstamp.
Ok so maybe frontier doesn't crimp very well I thought.
Took two of the no go brass, and used a countersink bit to drill out the crimp and check. I did that to both a LC and frontier brass and then tried the go gauge. Still didn't go in. It looks like the primer pockets on these brass are extremely out of spec.
Anyone experience this before?
All frontier ammo came from the same box, and all LC from the same box.
Piece that fits go gauge.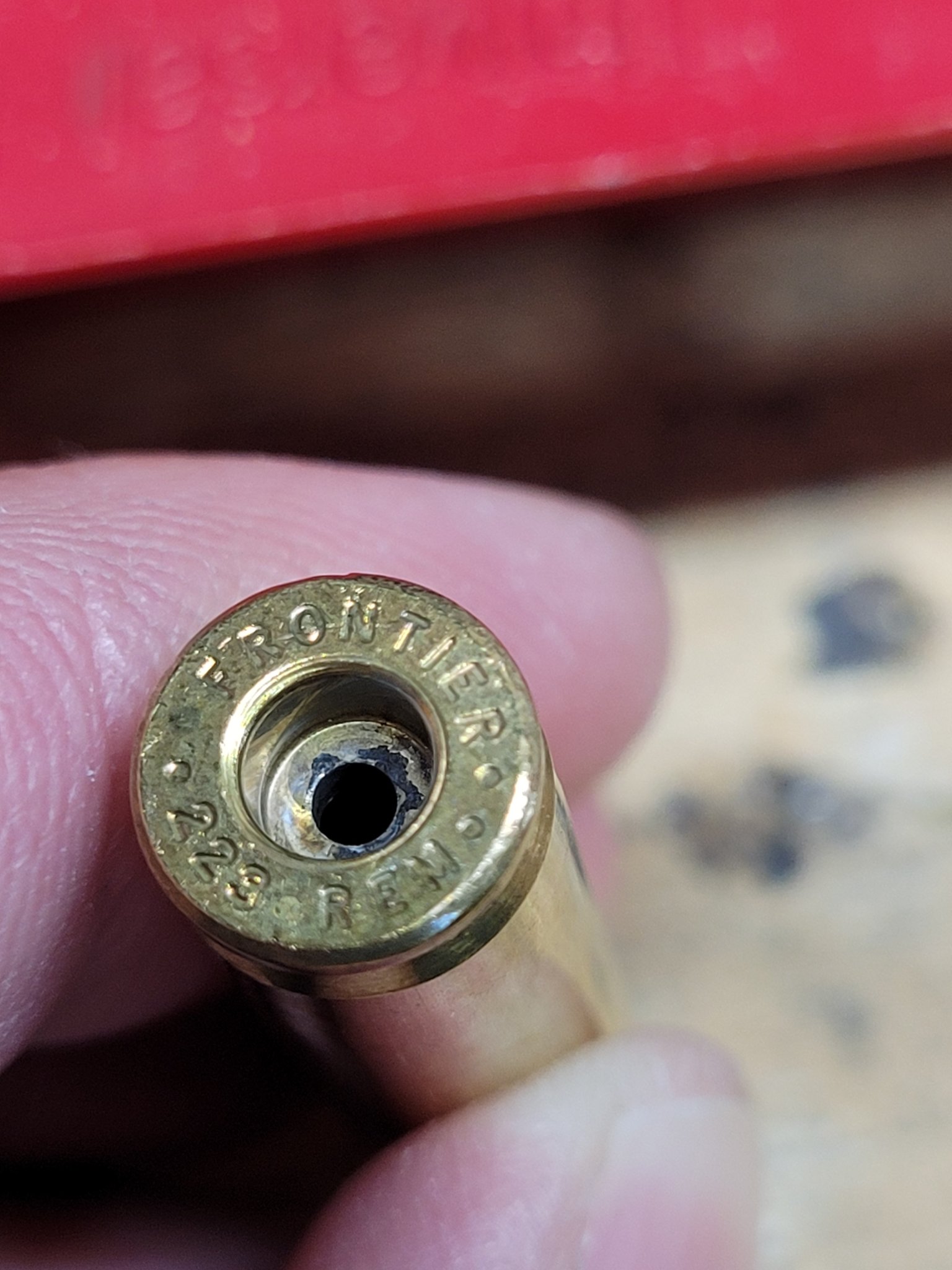 Piece that does not fit go gauge.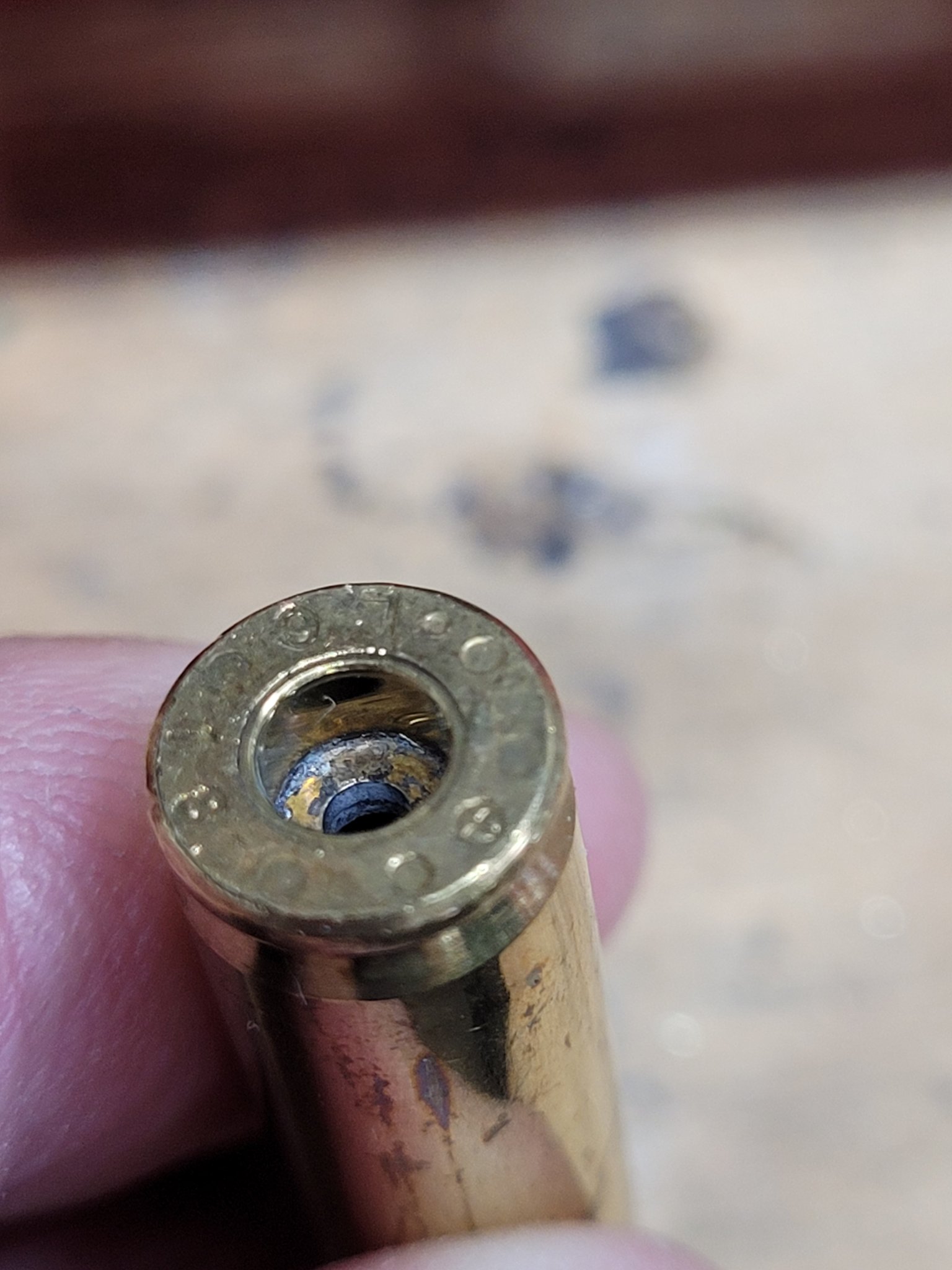 Two countersunk drilled pieces.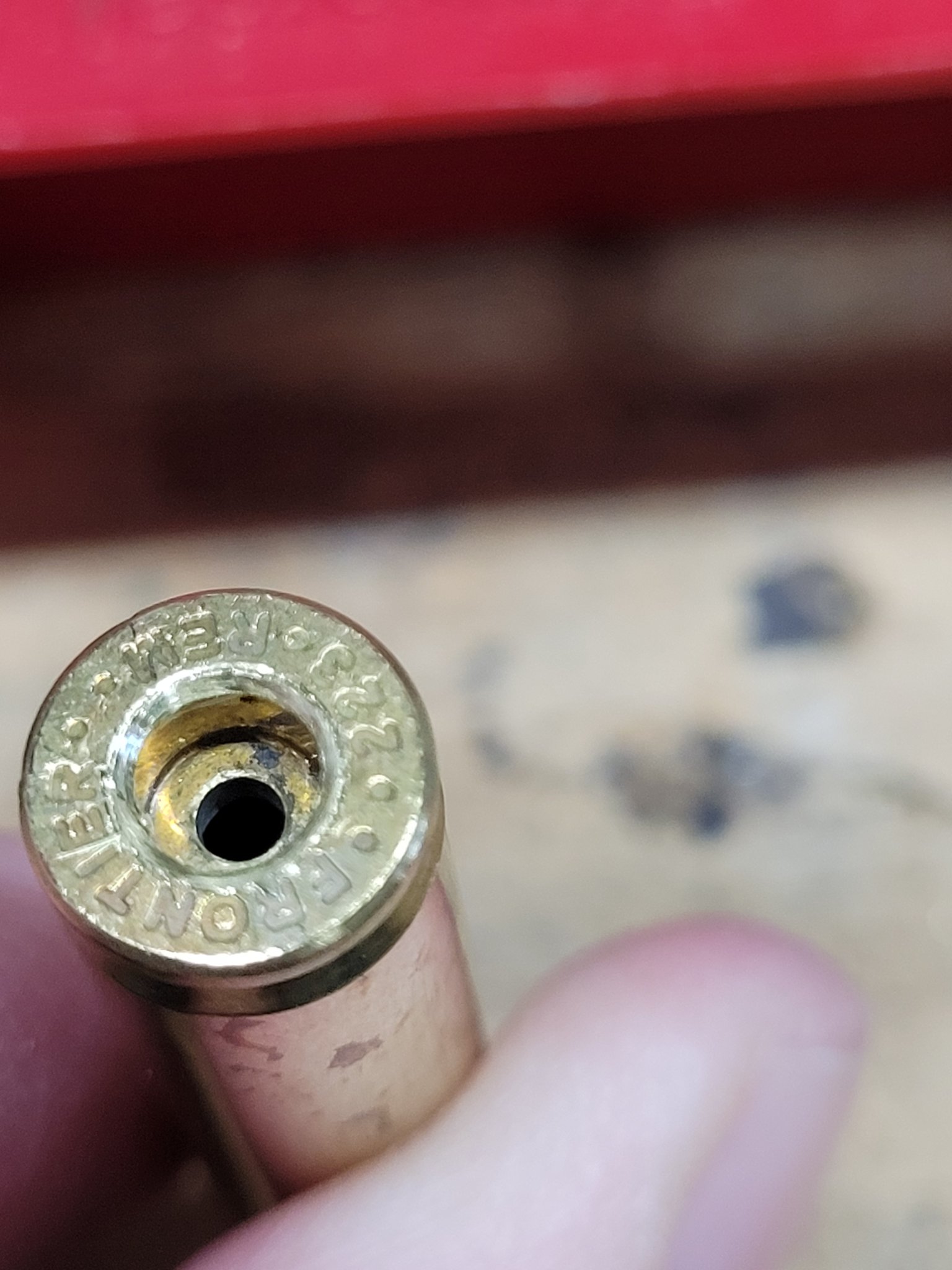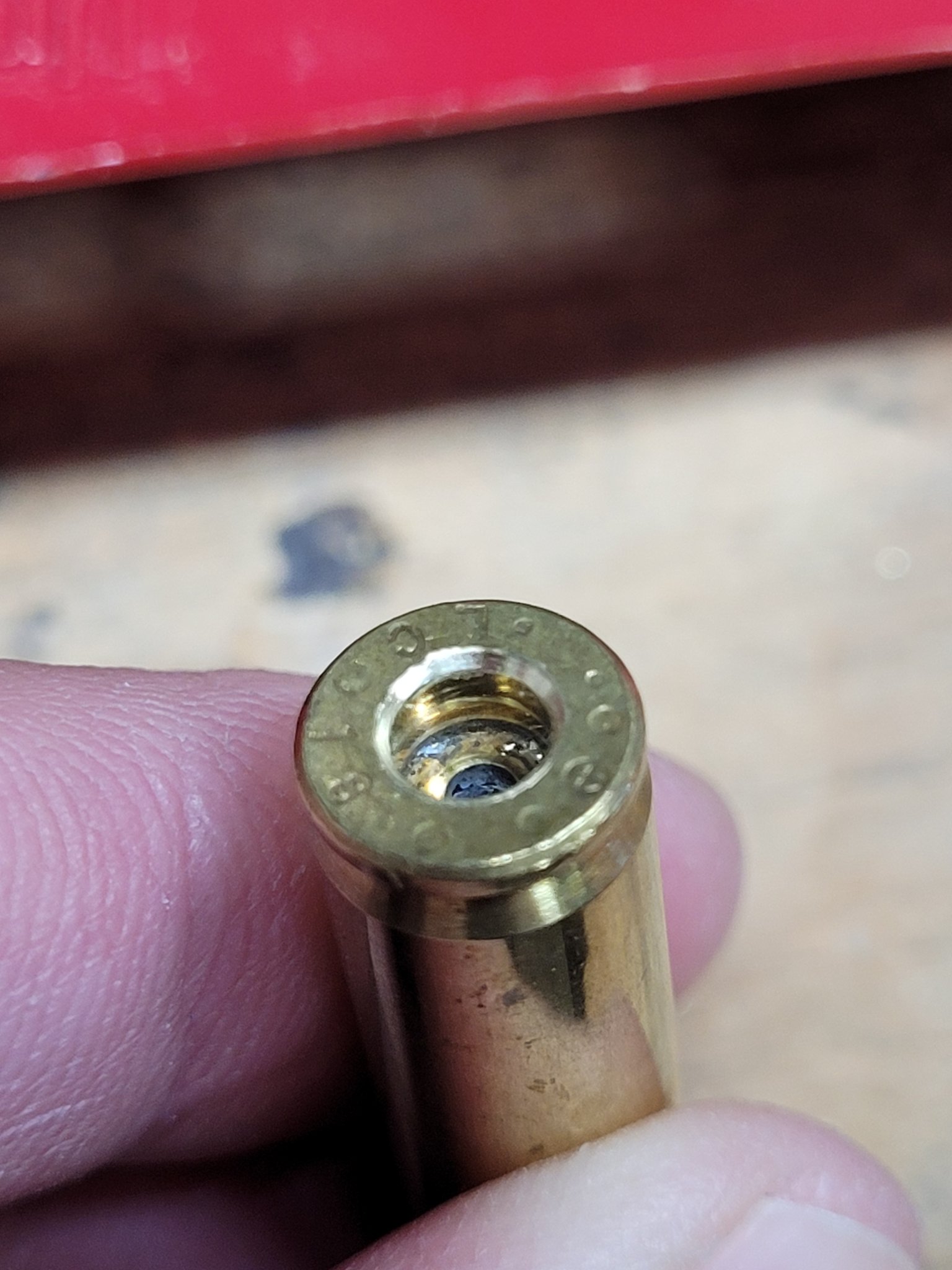 Last edited: