Sergeant
Belligerents
Minuteman
Oct 26, 2005
1,174
165
40
Wts a piece of my collection. FN A3G in 308win.
*price reduced* $2000.
Its hard for me to get rid of this piece, I bought one years ago and had lots of fond memories, I ended up selling it. I missed it in my safe so I picked up another one. Well long story short I havent shot it more than about 75 rounds and its been sitting in there for a while. I figured I'd let the old memories go to a new home for someone else to make something of it. It shoots great with factory and even better with hand loads. Its a tack driver. It has been modified a bit with flush cups, cerakote paint, threaded muzzle 5/8×24, suppressor ready! Ive cleaned it up and it's ready to go.
If you have any questions please ask. Id like to get $2000.00
*Price Reduced* $2000.00
Thanks guys!
Deano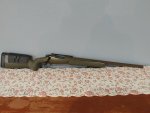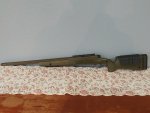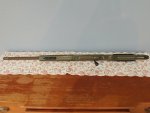 Last edited: