Gunny Sergeant
Full Member
Minuteman
OK, managed to get in the September shoot although it was nasty for Saturday and Sunday. It dumped the rain down starting early afternoon on Saturday and kept getting harder thru Sunday but still ended up with 19 entries with only Dan Piatt braving the heavy rain on Sunday.
The little circles on each rack on the far right are the peep sight targets.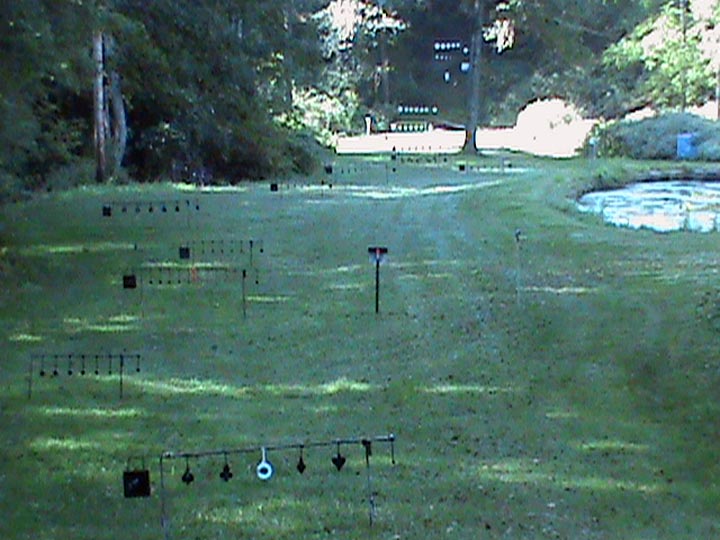 Seems the "Big Dogs" class isn't of interest since I was told they'd just use those guns down at a range South of me that offers money to place and also serves food and is more challenging competing with other high end guns and unlimited ammo costs so that helps.
I also see now that I won't need to worry about what equipment they bring here since the peep sight shooters will give them all they can handle and then some. The new 4moa targets for the metallic sight shooters might look mighty big thru a scope but for the first few racks are actually smaller than the targets the scoped shooters shoot at.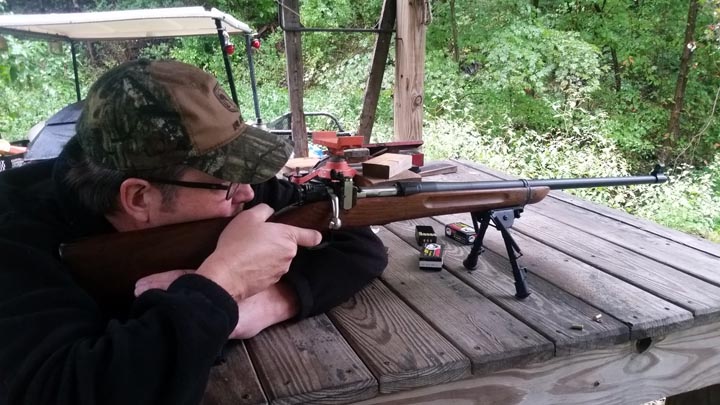 They look like pin pricks thru a peep sight and the shooter also has to shoot each target the same amount of times that the rack the scoped shooters shoot so it gets grayed up really fast. The metallic sight shooters also have to deal with wind by holding off or trying to dial in the clicks on their peeps which isn't as quick and easy as a scope. Eye fatigue is really a factor shooting 85 small dots trying to center it up for a hit.
It was interesting to see after shooting them that the target at 25 yards appears to be the same size as every other peep sight target hanging on each rack as they progress out. They are perfect sized, any smaller and they'd be too hard to even see but big enough that if they gray out or the light changes on them they are still visible. Chris put 5 shots I could cover with my thumb on the 100 yard plate. Amazing to see great shooting by all the metallic sight shooters.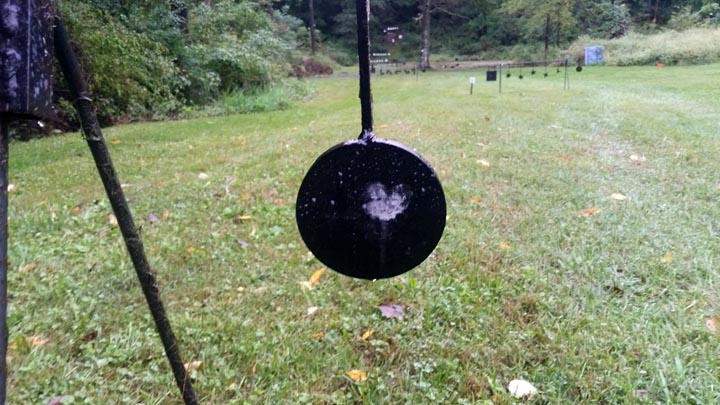 I think it'll work out great, the scoped shooters can miss a few of their tiny targets but the metallic sight shooters have to nearly clean the course to win. Chris only missed two with one dropped round falling in about 5 inches low, I had three dropped rounds using Wolf MT, Dan also had a couple and I think Cuda also had a couple using SK yellow. I think all four of us are pretty equal and should be a really fun course that lets us compete with the scoped rifles. If you think it's an advantage you're more than welcome to sit behind any of our guns and give it a try.
Dan Piatt shot the match with an old Springfield 1903 A-1 trainer with original Lyman peep sight rear and a blade front sight. He did very well tweaking settings as he went. Really accurate for being a gun built in 1937. Another very interesting gun that we got to shoot was a pedroncelli sharps clone in 45-70. It had a 22 rimfire barrel liner that slid in and was very impressive to shoot and watch being shot by others. Had the Vernier rear flip down sight which was very precise and easy to see thru. Many shooters hit the 197 yard plates, I tried it out and swung over to the clay pigeon at 195 yards and drilled it first shot. Didn't want to wast ammo so didn't back it up with a second shot
Very impressive gun, I've always wanted a big sharps to try at Rayners 1000 yard range and this may be a push to look into one and also play the rimfire game with it.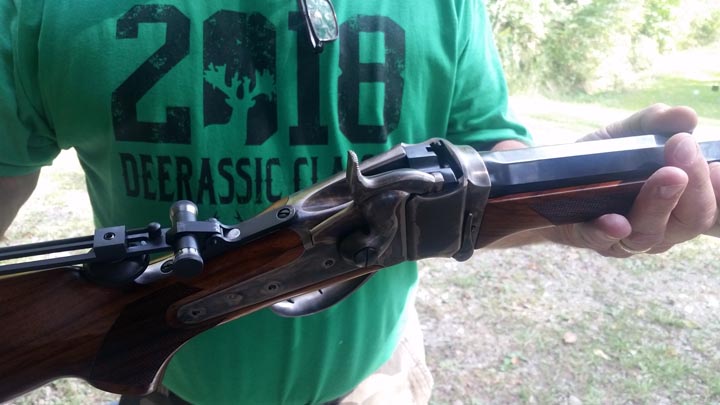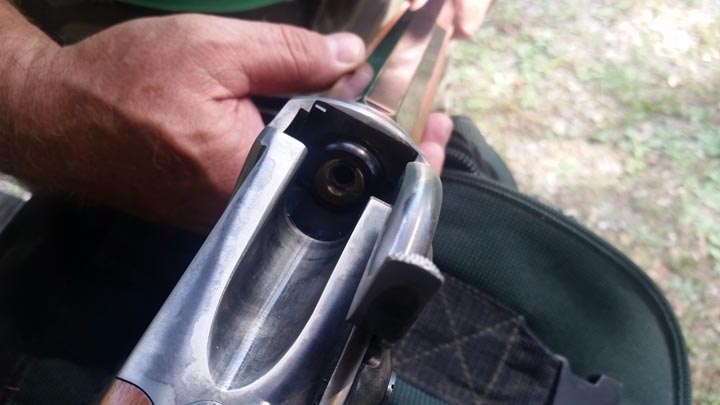 The final shot in the match was at an unknown distance target 6 inches wide by 2 inches tall. Shooters had to range with their scope or take a SWAG and go for it. A couple hit it including Cuda with his peeps.
Remember the $8.00/50 limit on ammo costs, we all know the higher end ammo does usually groups better but keeping a limit on it helps keep everyone on a somewhat more level playing field. No sale priced or dealer costs, has to be what average Joe can get it for based on Champion Shooters Supply or Ammoseek pricing.
On to the results, ties separated by reverse count on the racks.
83 Chris Kirkpatrick H&R model 12 Peep Sights Wolf MT (old)
81 Alan Fomorin Rem model 37 Sightron Federal Ultra Match
81 Mike Moore Savage Bushnell Wolf MT (old)
81 Cuda Gatten Savage/Anschutz Peep Sights SK yellow
80 Dennis Kirkpatrick Vostok CM-2 Peep Sights Wolf MT (old)
80 Bob Merillat Anschutz 1907 March SK red
79 Davey Pritts H&R model 12 Sightron Tac-22
79 Bob Brown Federal HM
79 Bill Nesbitt Anschutz MPR SWFA SK red
77 Tim Humphrey Remington 40-X Night Force Wolf MT (old)
76 Jerry Shaw H&R model 12 SWFA SK std plus
75 Dan Piatt Springfield 1903 trainer Peep Sights Wolf MT (old)
75 Jim Lochary Anschutz MPR Leupold Wolf MT (old)
73 Rube Perkins 10/22 Night Force Wolf MT (old)
71 Butch McCort Remington 40-X SWFA CCI std
68 Karen Marsh CZ Ultra Lux SWFA CCI std
66 Bob Ellwood Remington 40-X Lutz Wolf MT (old)
63 Dave Calipare Kidd 10/22 SWFA Wolf (new)
55 Carl Duvall Savage Bushnell Wolf MT (old)
Thanks to everyone that braved the torrential downpours, will try to do it again next month on probably the second weekend.
Dennis