First Sergeant
PX Member
Minuteman
This is one of many revolvers from my buddies estate. This is a very nice Ruger Redhawk in 44 Mag with a nice stainless finish and a 4" barrel. It does not appear to have been shot much. I may or may not have the original box. What you see in the pictures is what you get.
I am asking $875 plus shipping and insurance.
First post with a firm "I will take it" followed by a PM gets it. This is posted on other forums and subject to local sale. I will go by post time stamp if it gets to that point.
Thanks for looking.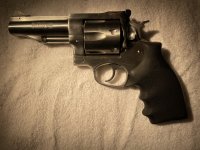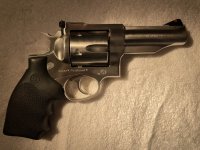 Last edited: