Cody Hooton for FL's 6th Congressional District
Belligerents
Feb 22, 2013
1,236
210
169
Hey all!
I'm selling 2 new Badger Ordnance M5 Short Action DBM's and 1 very lightly used Badger M5 Short Action Enhanced DBM ( just some rub from a cerakoted mag/stock, and sat ran in a rifle but never ran). Any spots from being stored, can be easily "spit rubbed" off .
2 New M5's ..... $260 shipped each ....... 2 SOLD
M5 Enhanced ..... $245 Shipped SOLD
Don't hesitate to shoot me a PM / ask a question!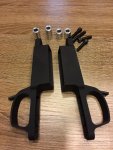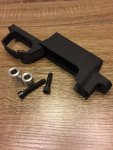 Last edited: