Senior Lance
Supporter
PX Member
PX Member
Minuteman
1x Forster Ultra Micrometer seating die
1x Wilson full length bushing sizing die w/ .266 bushing
$120
SOLD
290 pc. Lapua 6BR brass with 3-4 firings on all.
Brass will be deprimed and remaining bullets will be pulled prior to shipping.
$150
SOLD
Willing to sell the dies and brass separate from each other, but I'd like to sell the brass as one lot.
PP F&F/Venmo preferred, or cash + local pickup if you're in the Denver area.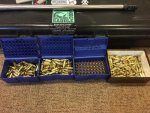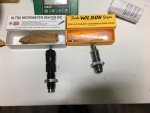 Last edited: