I picked this up for a MK 13 Mod 6 left hand build, but it's time to pass the torch.
This is for a long action Remington 700, and it has the FDE skins.
The chassis and skins are in very good overall condition. It doesn't look like it was ever in the field - just has some minor scuffs on the skins.
Price is $1,495 delivered in the contiguous US. I accept PayPal (Friends and Family or plus 3%) or USPS money orders. The bipods are not included.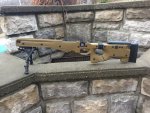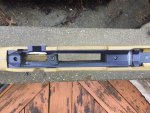 Last edited: