Cody Hooton for FL's 6th Congressional District
PX Member
Minuteman
I'm selling 4 of my very lightly used Accuracy International 10round (308/ShortAction) AICS magazine followers and springs.

I replaced these with the Primal Rights 6BR conversion kits for a future 338 Spectre build.



*** THE SECOND PHOTO IS JUST TO SHOW THE PSR/FDE Accuracy International MAGS THEY CAME FROM ***

I will be selling them two at a time.
$30 SHIPPED for 2 of the 4 follower/spring combos.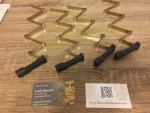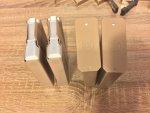 Last edited: