Here To Learn
Belligerents
Minuteman
Hey guys,
Today I'm selling my trusty competition scope. I got this thing way back in 2017 and have enjoyed using it since, but now that I've upgraded to a Zero Compromise, it's time to send this thing on to its new home.
The scope just came back from Bushnell where it got a full cleaning and a once-over. You can check out the Invoice (pictured) for a list of work they did and adjustments they made.
Please note the tool marks on the turret caps, as well as the rub on the scope tube from the bubble level. Ocular and objective lenses are in perfect condition.
The scope will include the original sunshade and bikini cover, and I'll also include a MK Machining throw lever.
SOLD! Bushnell ERS 3.5-21x50 Tremor 2 (ET35215TZA)
$1000 $775 OBO
SOLD!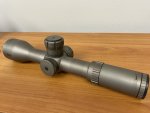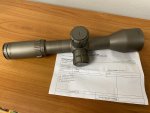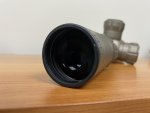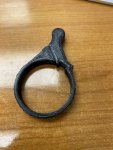 Last edited: