Sergeant of the Hide
Belligerents
For sale:
Defiance Deviant stainless action,
-Bartlien 26" (contour not sure, see pics), chambered by GA Precision in 6.5 creedmoor, standard threaded muzzle.
- Accuracy International AICS 2.0 folding chassis, in pale brown. Includes extra pistol grip along with the installed thumb hole grip.
-Timney Calvin Elite single stage curved trigger.
- Anarchy Outdoors scaled extended bolt lift (gaudy but useful)
-Atlas spigot mount AND pic rail
- (1) 5 round AI branded AICS magazine.
- The chassis is bedded for this action.
Selling due to getting an AX and no longer need. Its has under 1400 rounds on the barrel, and I have shot 2 matches with it. The last making metal dance at 820y with ease (BA was in an ACC chassis, pic below)
$2650 OBO, shipped to your FFL, payment of PayPal f&f or add 3% preferred. No trades at this time. Will be shipped from a current 'rona free household.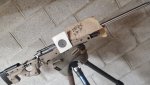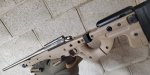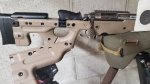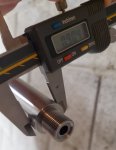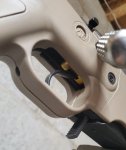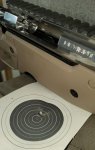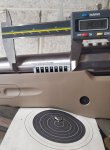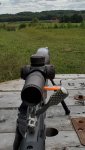 Last edited: