Sergeant
Full Member
Minuteman
DTA SRS A1 Gen II Package
DTA SRS A1 Gen II Chassis in FDE with some rattle can spray on it (was meant to be my hunting rifle) with 2 spacers (not pictured) I never used. Adjustable cheek riser, 3 picatinny rails up front, and monopod rear.
(Barrel mounted on rifle) Factory .308 Winchester 26" barrel (pictured on the rifle), fluted, 1:11 twist, shown with thunderbeast brake but that is NOT included and will include the original knurled thread adapter like on the .338LM barrel. About 200-300 rounds down this one.
(Top barrel in photo) Factory DTA .338 Lapua Magnum 26" barrel, fluted, 1:10 twist, w/muzzle thread cap (can't remember what standard muzzle threads are on the .338, 3/4x24?), standard black matte finish with just a couple marks from moving around in the safe. Maybe 100 rounds down the tube, but probably not that much. Comes with 2 Long Action magazines and complete .338LM bolt.
(Middle barrel in photo) Benchmark 6.5Creedmoor 26, non-fluted, 1:8 twist, with 3 port timed muzzle brake that was added by Kempfeld, cerakoted black with a few scratches from moving around in the safe. 500-600 rounds through it.
Package comes with 4 short action mags. for the .308 & 6.5CM. 3 long action mags & complete bolt for the .338Lapua Magnum. 65in lb. Seekonk T-handle torque wrench (missing hex head, but easily purchased at hardware store) to do barrel swaps, and DTA manual.
Overall very good condition for everything. Spent more time on the range shooting than in the field a couple times. Note: All these barrels are the new slot version NOT the original notch/rollpin version from the Gen I (for some reason that still confuses people), so any barrel you buy nowadays from SAC, ES-Tactical, etc. be the same type of extension and easily swappable if you buy a new caliber.
$5,250 SOLD for everything shipped to your FFL. Don't wish to break it up yet, but maybe later. No trades. Prefer a bank check or personal check (with time to clear) for this one since it's such a large amount and will setoff the PP and Ven mo alarms.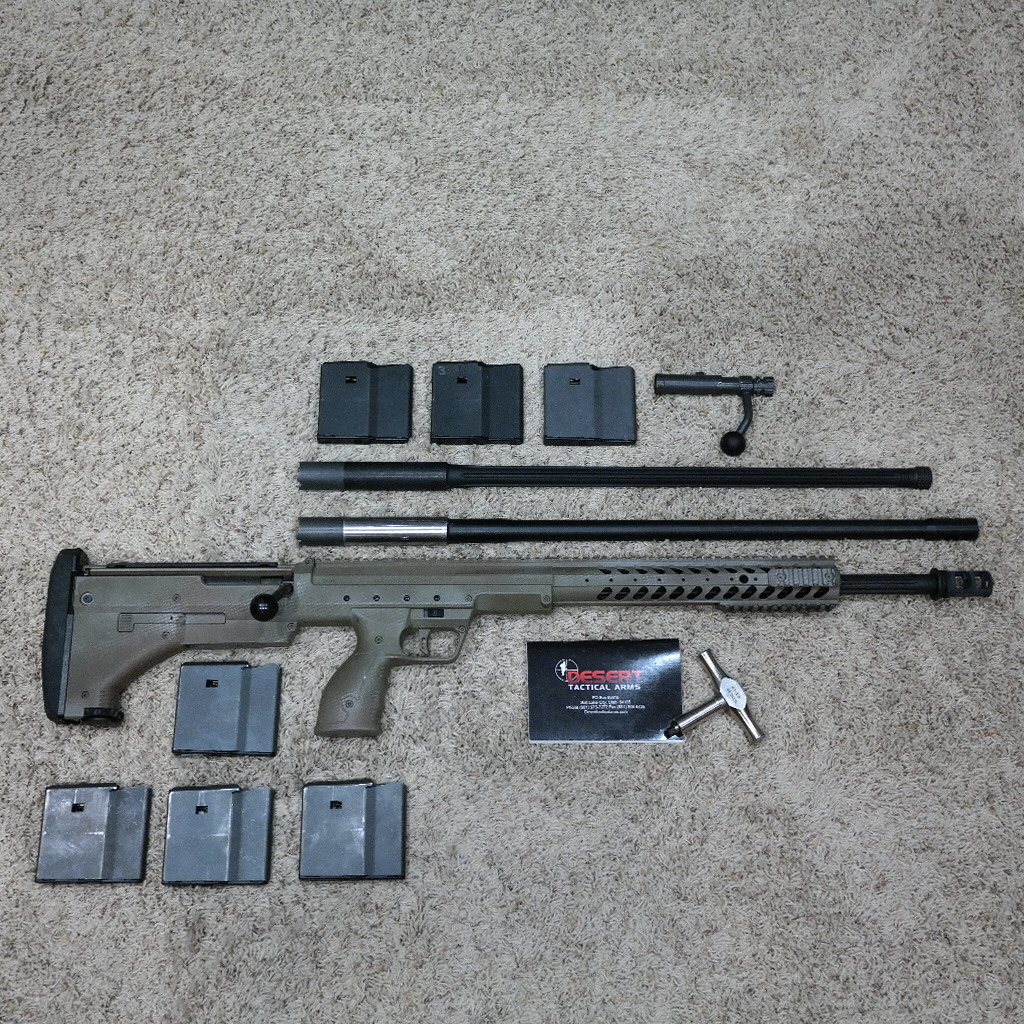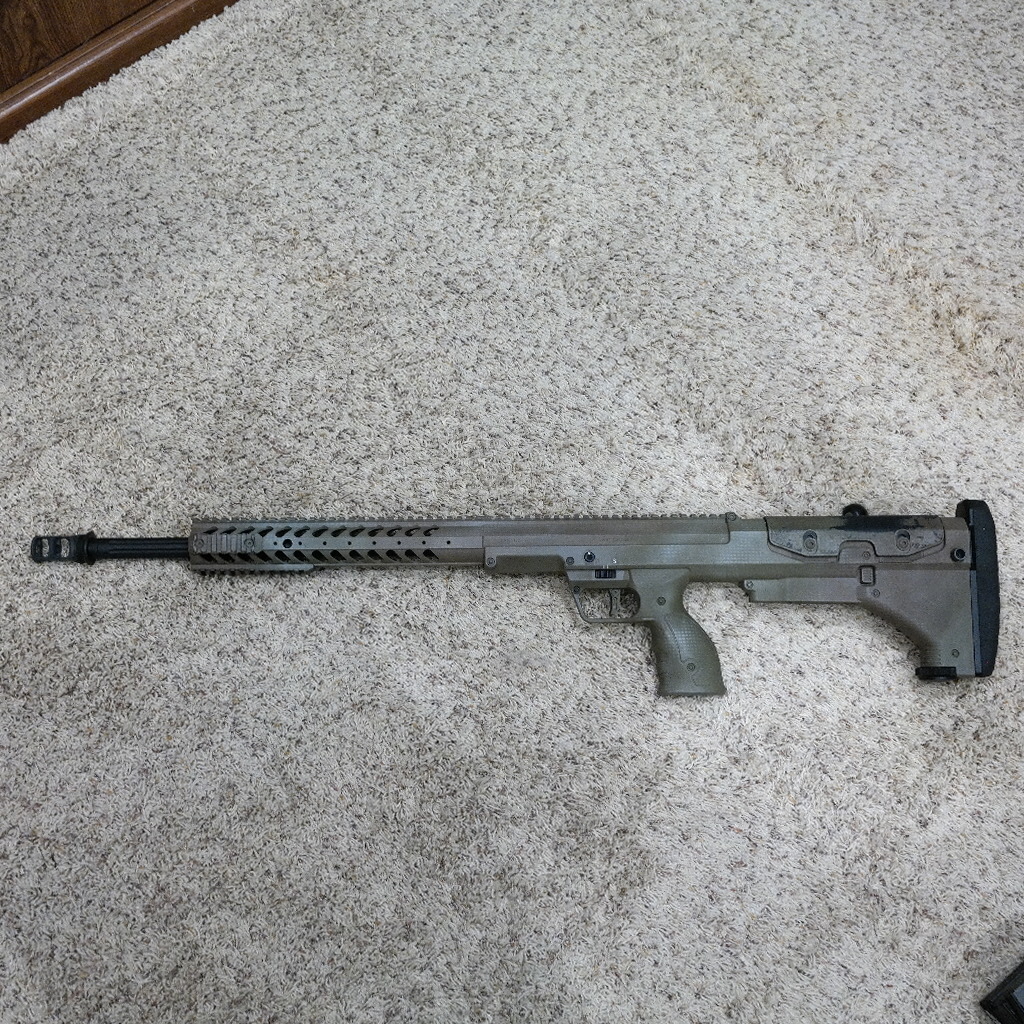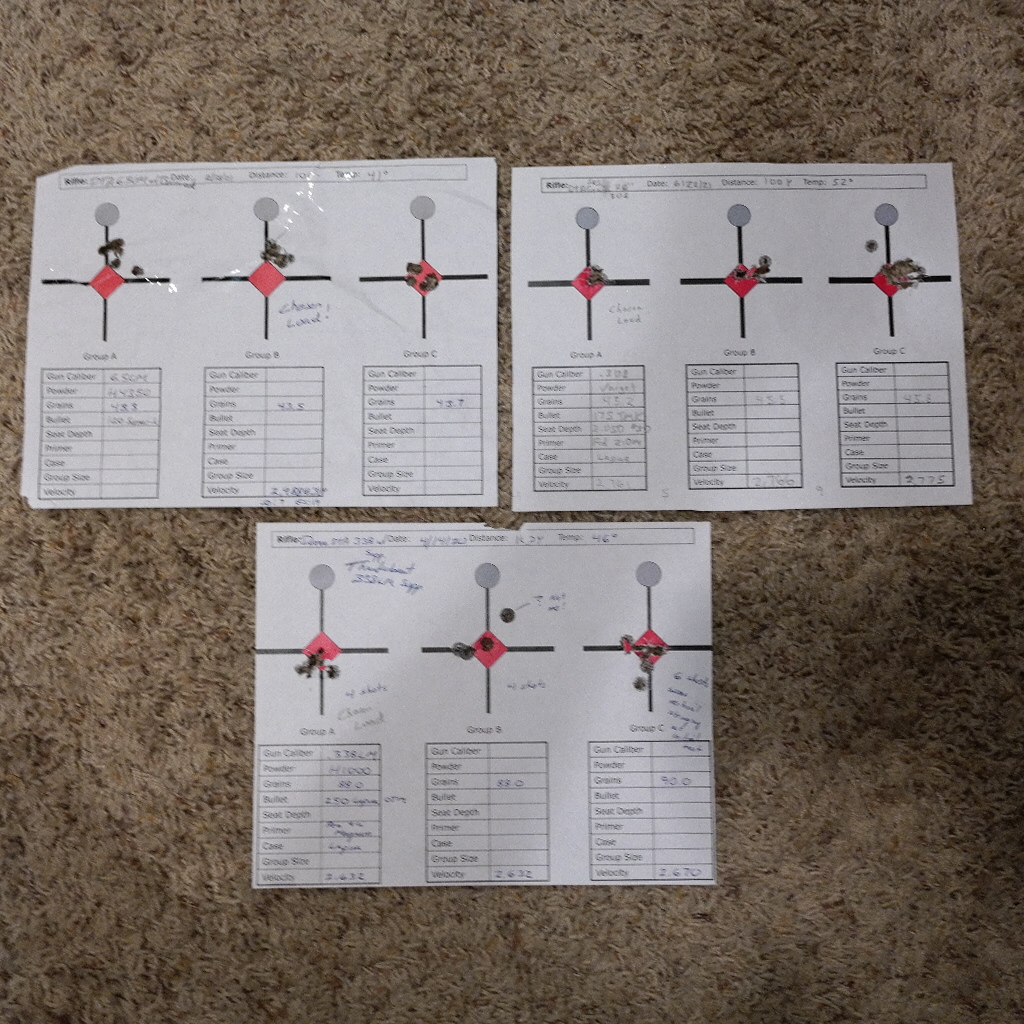 Last edited: