Gen. Sum Tin Wong
Belligerents
Feb 10, 2017
1,734
93
154
Want to sell Gradous Impact 6BR Barrel threaded 5/8x24 with seamless thread protector. Used with 500 rounds. $300 shipped.
This one is 24 inches heavy palma Krieger 4 groove 7.5 twist.
This is chambered shoots 108 ELD-Ms, 105 JLK and Hybrids amazing. The 108s speed was 2840 with 30.3 grain of Varget.
Changed to heavier profile as the reason for selling.
Pm or text at 714-292-267 nine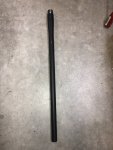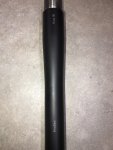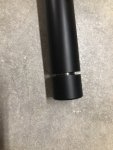 Last edited: