Selling a LIKE NEW Grayboe Ridgeback with Vudoo Bottom Metal in Grey with Black Web finish. Stock fits RH Remington 700 Short Actions and clones. Factory Grayboe barrel channel fits Remington Varmint, Sendero, 5R and Tactical Profiles. Includes Vudoo M5 Style Detachable Bottom Metal for AI pattern mags.
Adjustable spacer system with 1" Pachmayr Decelerator recoil pad providing 12.75 - 14" Length of Pull adjustment.
Adjustable cheek piece
Embedded bubble level.
12 MLOK slots on forend to attach MLOK mounts and accessories.
2 flush cups installed on buttstock, 1 on left hand side and 1 on bottom.
Aluminum pillar bedded.
Condition is like new with NO Dings, NO Dents or scratches. Never fielded.
$450 Shipped CONUS. Payment PP F/F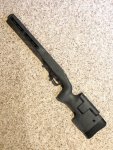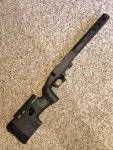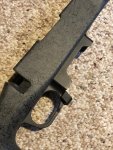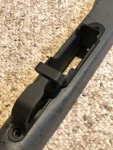 Last edited: