Selling a used KRG Bravo.
The chassis is in good shape cosmetically but has been used in PRS style comps. The most obvious area of wear is in the magwell, though there are other spots (visible in the pics).
It will come in the original box, with paperwork, and the included poly bipod pic rail and bipod swivel. It has the provided QD sling cup installed in the buttstock.
The chassis has a standard KRG Arca rail installed. The arca rail bolted to the forend has been modified so that you can access the forend mounting screws without having to remove the arca rail first. I used a lead weight in the forend for matches and this made it easier to remove (I can include the weight free of charge if you'd like).
The velcro is for a SAP 2 round holder (that I'm keeping). I can leave the velcro for you to use, or remove it before shipping if you prefer.
ETA: the pics show a recoil pad with the bottom trimmed. The chassis will ship with an unmodified KRG pad instead.
Price:
$450 shipped,
$350 without the spigot - SOLD!
Pics: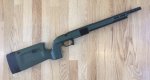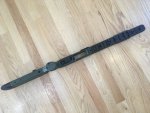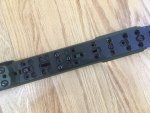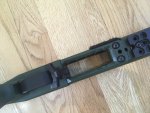 Last edited: