1 MOA = 2 AAF
Online Training Access
Belligerents
Minuteman
I've got a nice Leupold 5-25x56 Mark 5 CCH for sale for $1350 including shipping in the lower 48. Paypal f/f or postal money order. We can do Paypal goods and services if you pay the fees.
It's been mounted on my CZ 527 .204 for one prairie dog hunt. I'm not really digging the CCH reticle, but maybe you do. It has some slight wear and ring marks on the matte finish. The rag I used for a backdrop is old and stained; the black stuff is not from the scope. I get an F for photo art direction.
I'm the original owner, so you get the box, shade, and all the little do-dads. Sorry for any dust on the lenses. They're perfect. I have more pics, if you want them let me know. I've got positive reviews, so buy with confidence.
No trades.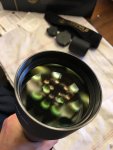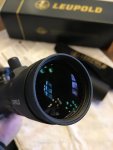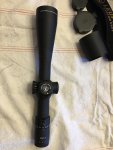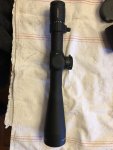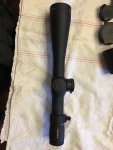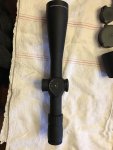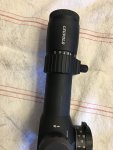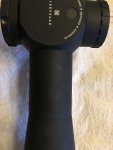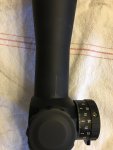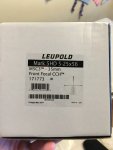 Last edited: