Private
Hessian
Online Training Access
Minuteman
Price includes shipping, Paypal friends and family or add 3% for the fees please. Any questions I can link my Ebay account I normally use to sell this stuff, however I am trying to save on the damn Ebay fees. Thanks.
MDT ACC 700 SA Chassis in Grey Right hand. Price: $875 Shipped
. This includes the MDT adjustable pistol grip. The chassis and grip have both been taken out of the box and pieced together. Never been used so its all new. I put the stock on the chassis just to see it put together. Will ship with the original boxes. Pics available upon request
.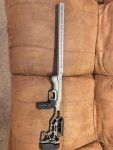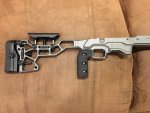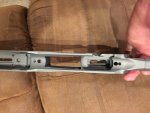 Last edited: