Supporter
Supporter
Full Member
Minuteman
Supporter+
I bought this rifle a few years ago. Love the hell out of it, but I don't see myself shooting for another couple years minimum due to school and would rather pocket some cash. The rifle will ship in the original box. You will just need to buy the exact bolt and barrel you want for your ideal DT setup without being stuck with someone else's setup that you don't love.
Available:
- FDE DT SRS A1 Covert Chassis with monopod: $2250 **SPF**
- Borka Torque Wrench included​
- No bolt, No Barrel.​
Sold:
- Standard length Handguard + Handguard Tool: $375
*SOLD*
- Magnum Bolt: $280
*SOLD*
- Standard Bolt: $280
*SOLD*
- 1 Long Action Mag: $75
*SOLD*
- 3 Short Action Mags: $75 each, $225 for all
*SOLD*
- 300PRC barrel:
*SOLD*
Started life as factory 26" 300wm barrel that was rechambered by ES Tactical.​
Round count is ~230.​
3/4-24 threads...thanks DT​
- 6.5CM Barrel: $925
*SOLD*
Work done by ES Tactical​
16.5" medium palma​
Round count is 60.​
5/8x24 threads​
Cerakoted Black except for clamping area.​
Skip the wait time.​
Not interested in trades at this time.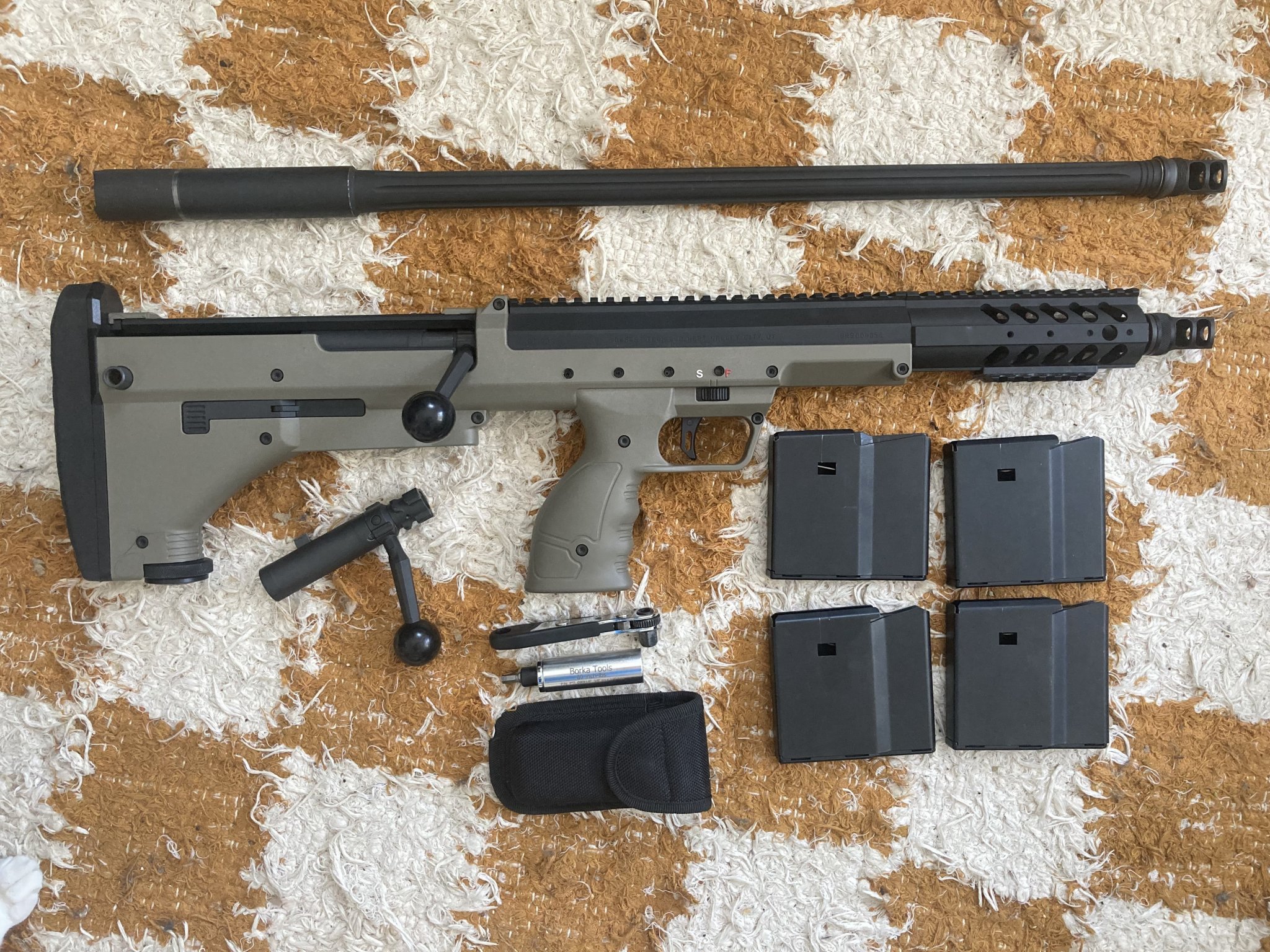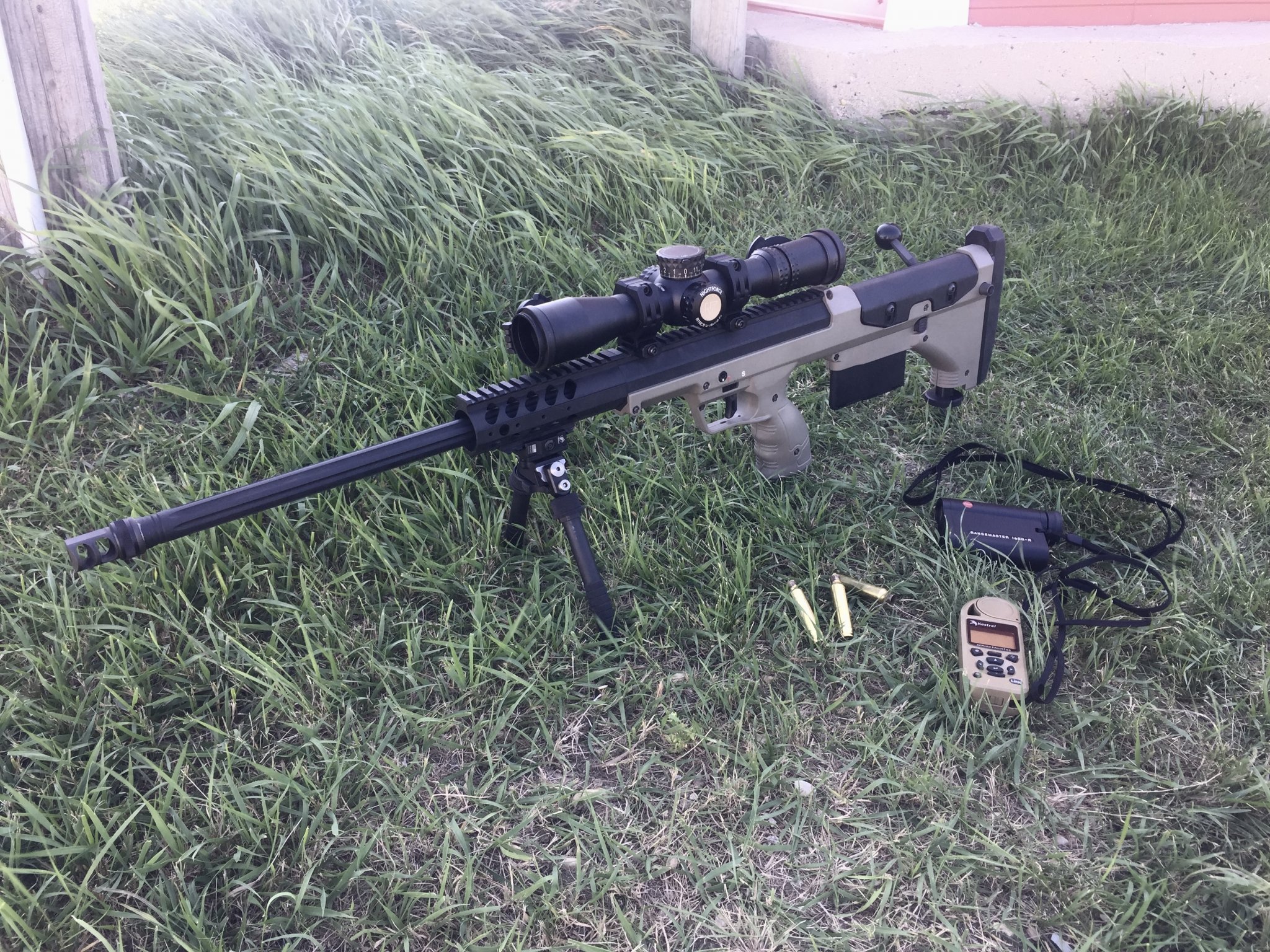 Last edited: