Supporter
Supporter
PX Member
PX Member
Minuteman
Well, I have decided to put my excellent condition STI Combat Master 2011 up for sale/trade. I have an STI DVC P and have decided to keep that and sell off this one to pursue other projects.
This pistol is amazing! As many may know it gained fame in John Wick 3 and it was a collaboration between Taran Tactical and STI. These are highly sought after pistols and they do not disappoint. Before you balk at the price, do your research.
This pistol is in excellent shape. It is used (approximately 700 rounds) but not abused. Typical marks from use but everything can be seen in the picture link. More pics can certainly be provided upon request.
The slide to frame fit is excellent as is expected from STI. It feels like the slide is riding on ball bearings. The trigger is approximately 2 pounds and breaks like glass. This model sports a 5.4" barrel and is built from the factory to run 9mm Major. Will include everything pictured (zipper case, docs, lock, 4 21 round mags with TTI baseplates, luggage tag, and chamber flag).
I am pricing this with the current market. Partial trades are welcome and some trade interests are listed below.
Asking $7500 shipped to your FFL. PayPal FF preferred for payment but other methods can be discussed. Item is cross posted. Time stamp wins.
Trade interests (+/- cash can be negotiated)
-high end trades preferred in new or lightly used condition
-Noveske Gen 3 or Gen 4 factory built rifles or pistols (Ghetto Blaster, N4 PDW, Infidel, Afghan, etc.)
-KAC factory built rifles/pistols/uppers/lowers
-Radian Model 1 rifles/pistols
-Sig MPX or MCX
-Triarc complete rifles
-LWRC SMG45
-HK SP5 or SP5k PDW
-Q Honey Badger or Q Fix
-MAWL
-high end optics
-etc., send me your high end trade offers and we can discuss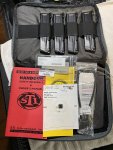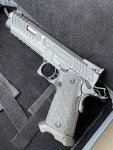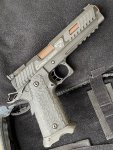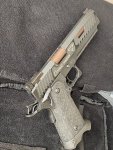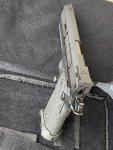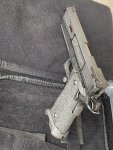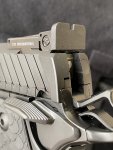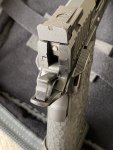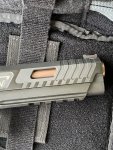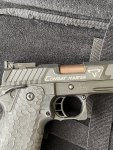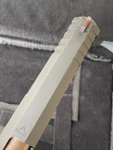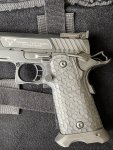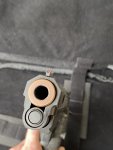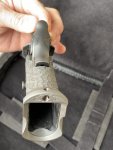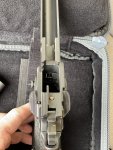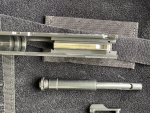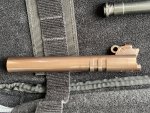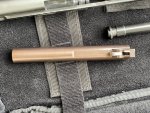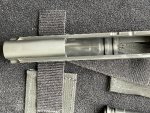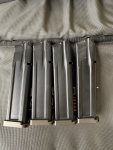 Last edited: