This scope started out as an 8-32x56mm 1/8 moa MOAR-T when I shot F-TR. Sent to NF for reticle and turret swap for Mils/Mil-R. They cleaned it up good too. Mounted and shot some .308 but never readjusted the turrets, and then got out of FTR. Tube may have very light ring marks, but nothing tactile. Rings are Seekins 1" height. Torqued 18" lbs. with borka. I have a NF box and the sunshade and bikini and throw lever that subtends at 12:00 go with it.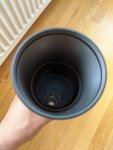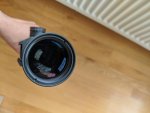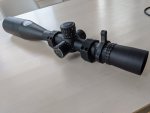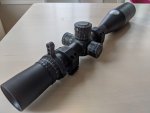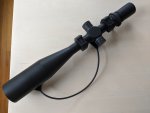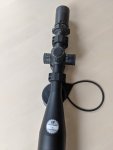 Selling to fund a caliber swap barreled action and ammo, no trades please.
$1,400.00 tyd tracked/insured UPS in the 48, for x2 USPS MOs or a personal/bank check that clears funds. Prefer payment info to match shipping info.
Feel free to PM Qs and first public I'll take it Trumps PMs.
Thanks Hide.
Last edited: