Retired Pirate of Leisure
Supporter
Full Member
Minuteman
Supporter+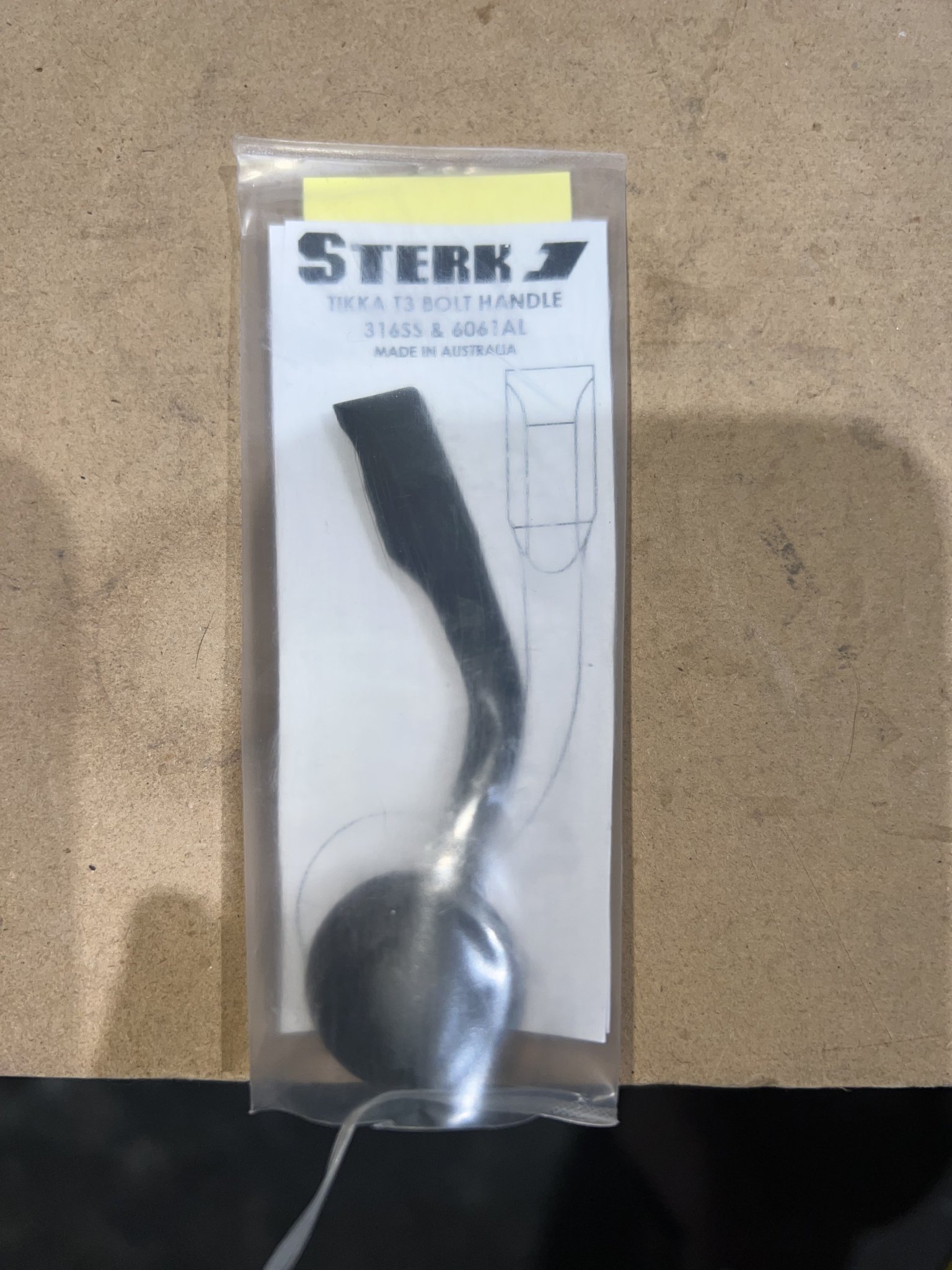 For sale is a Sterk swept back bolt handle for right hand Tikka T3/T3x. I opened it. Never installed it. It's still new. But I did put a caliper on it while drinking a glass of screwball one night…hence the discount.
These are also impossible to get. Made in Australia.
$108 PayPal FF shipped with tracking.