Up for sale is a nice set up for PRS or varmints. Tikka T3x CTR in 22 GT. 26" X-caliber barrel, MTU contour, 1-7 twist. Barrel chambered by Crown Ridge. Set up with a barrel nut for variable shoulder prefits. Only 200 rounds on the barrel. Smooth Tikka action. Trigger breaks at crisp 1.25lbs ~ on my wheeler gauge. I believe it's a Timney but not positive. 20 MOA top rail. Painted KRG bravo stock for AICS mags.
Unfired by me. Purchased from another user a couple months ago and has been cleaned and I added an Area 419 brake. Pulling the plug on this setup and going in different direction as I don't see me shooting any PRS like I planned.
See pics for condition.
Pics
$1300 shipped. $1280 if local FTF
. PayPal FF or add 3.5 for fees. Cash app or Venmo fine too. I will separate barreled action from chassis. $1100 for barreled action. $240 for KRG bravo and arca rails/weight.
Trades I'm looking for:
NF NX8 1-8 mil
Kahles 1-6 SM1
Howa 1500 300 BLK or 6.5G, barreled mini action only so I can turn it into a pistol
Sig Cross in .308
Beretta 1301 tactical
Ruger 5.7 pistol
Available for the buyer first, I have everything else you would need. Truly a turn key package:
300 Brand new pieces 22 GT Alpha OCD brass. RCBS matchmaster bushing dies set w/.249 bushing, ARC magazines with Area 419 extensions, and WFT trimmer.
Hoping to sell the rifle first or all together before I post all the other stuff separately. Offer up for rifle/chassis, any combo of accessories you want with it OR for all of it.
See post from previous seller for more info and pics. Custom weighed ARCA rails and brass weight were taken off but will be included.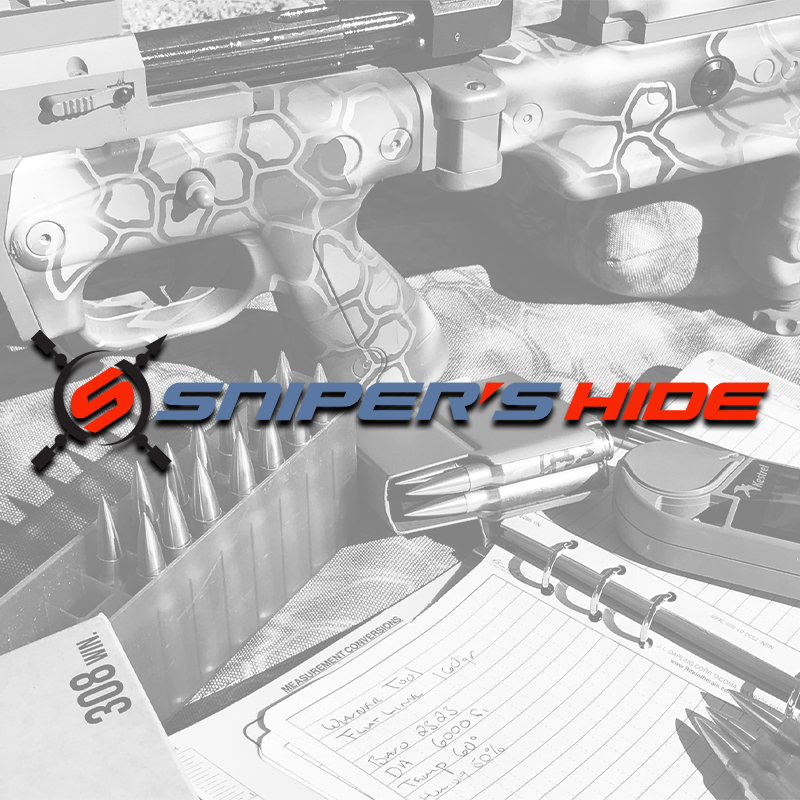 Roughly 8-900 Rounds on action. Rail included. No scope or mount included. Barrel has
www.snipershide.com
Last edited: