Various accessories from the lightly used abandoned projects pile. Some items new.
Shipping:
Insured to full value. USPS or UPS at my discretion, or paid upgrade at cost.
Payment:
USPS Money Order, bank/certified check, discreet PayPal F&F/Venmo/Zelle/Apple Pay etc.
SOLD

Triggertech Remington 700 Diamond two stage - gold limited edition, ProCurve trigger shoe, no bolt release. Minor dry firing, no field use. $285 shipped.
ZCO 36mm rings 34mm (1.3") high. Like new, received in a trade but don't look abused or even really that used. These are not the older APA private labeled rings, but the newer ZCO produced ones. $150 shipped.
Tikka factory Varmint takeoff stock, new. Includes trigger guard, action screws, and steel lug. $150 shipped.
Tikka factory trigger takeoff, new. $50 shipped.

SOLD

Tikka factory .223 Remington extended 6rd magazine, new. $35 shipped.

SOLD

Geissele SSA-EX trigger, new. Bag opened right verify contents. $275 shipped.

SOLD

18" Proof 6mm ARC barrel, unfired. Includes +1 rifle length gas tube. Was assembled into an upper with a suppressor mount but abandoned the bulls before completion. As a note the forward/second gas block dimple (optional usage) is very mildly off center, does not impact function. $535 shipped.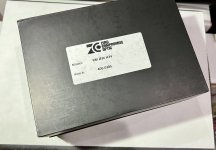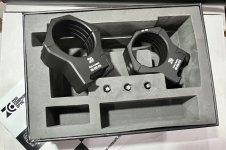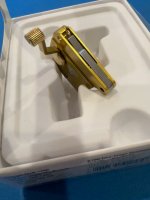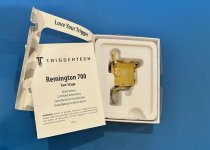 Last edited: