Lumberjack
Full Member
Minuteman
Have two each Trijicon TA-33R-8 (Red Chevron). Both are in very good condition, glass is perfect, and clear. They come with the LaRue Tactical Lever Mount system.
Have seen very little use. I've had these for over 5-years or so, so the Tritium has dimmed over time, but honestly, factory fresh Tritium in these is way too bright. It blooms, and is too bright for NVG.
Have the manual, scope coat, but the plastic cases for these have been repurposed for other projects long ago.
Traded
New, these are $1200+ as configured, so how about $750 each?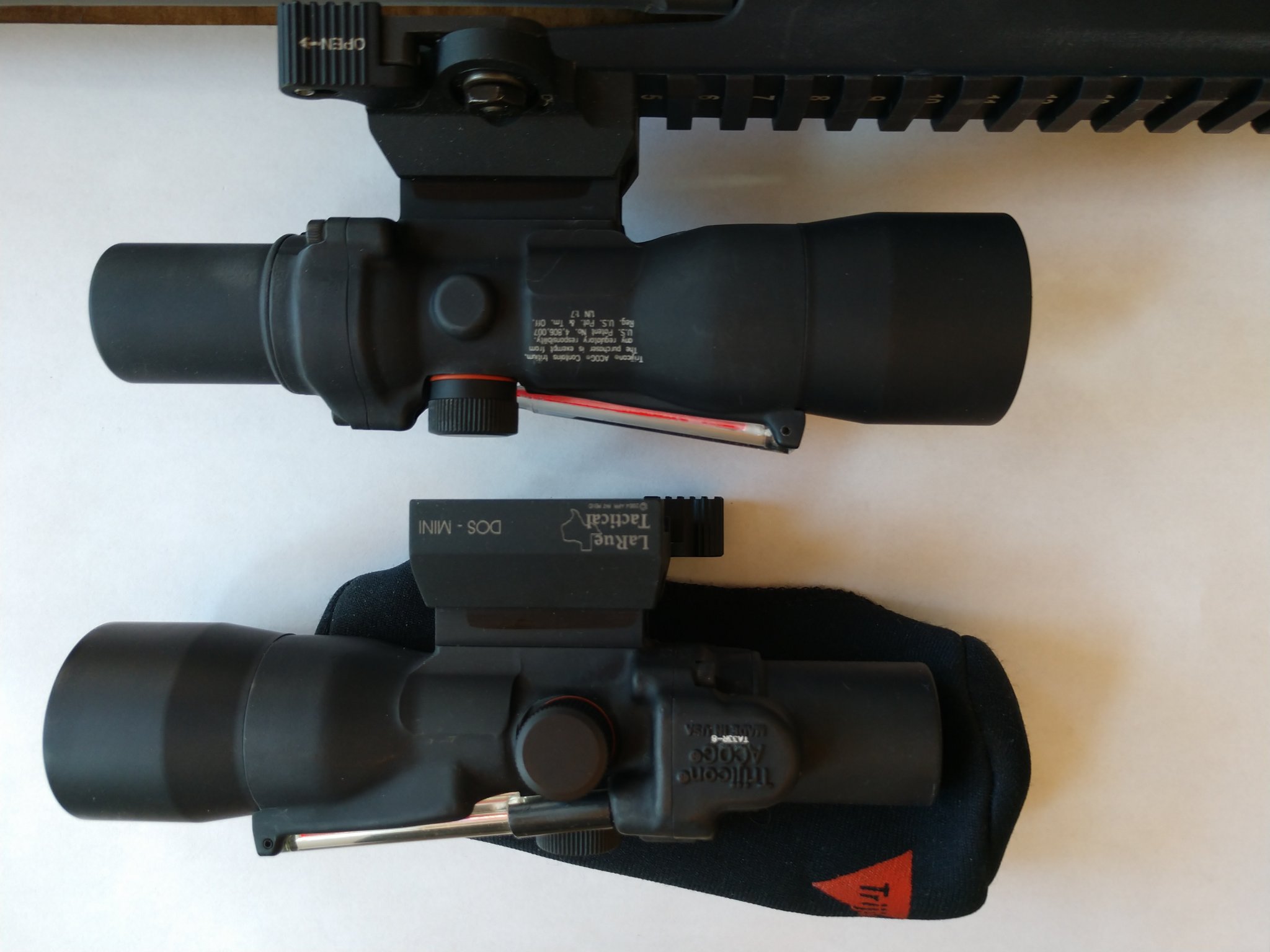 Next up is a Trijicon MRO with 2-moa red dot. Serial number is post 89K so it has a true distortion free 1X image. Comes with the armored black rubber condom with clear see-through lens caps, and the pictured ADM absolute Co-Witness QD mount.
Glass is perfect, and I replaced the see-through lenses with new ones, with an extra also provided.
Comes with plastic case, manual, etc.
$450
Last item is a B.A.D. MRO Co-Witness height mount, with screws.
$25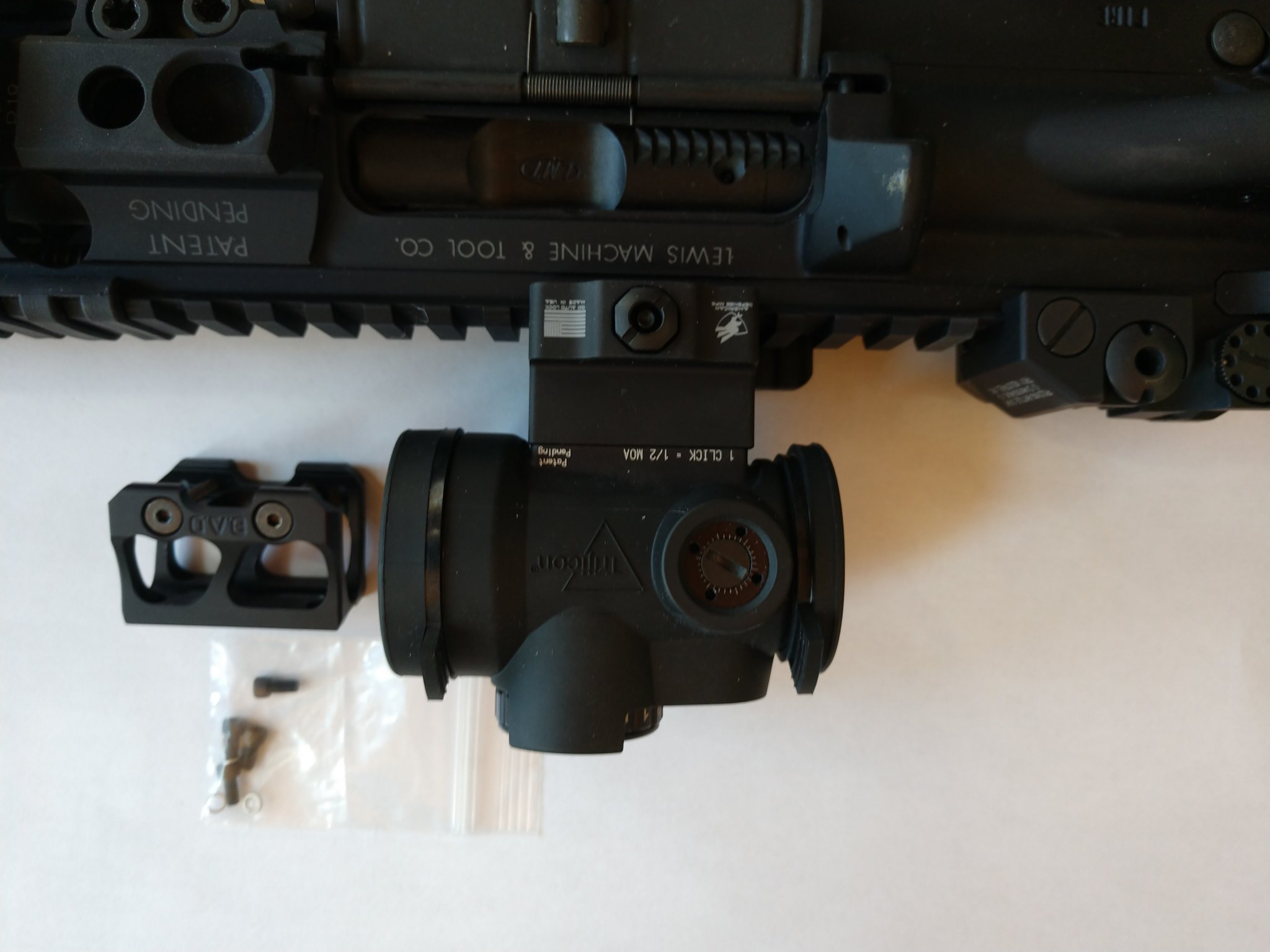 Shipping and insurance is extra. FYI, I can fit these in a $16 Priority Mail box.
Cash, check, or money order only. No PayPal or other forms of electronic payment transfers accepted.
Trades;
LMT Enhanced BCG or Carrier.
AI AICS Legacy Thumbhole Stock with Green Skins for Rem 700 SA.
McMillan A5 Adjustable inletted for Badger M5 and M24 or larger barrel contours, prefer McMillan Camo, or Marbled with Olive Green / Black and/or Tan, or Sanorian Ambush.
Near Alpha Mounts. 1.25"/20-moa, or 1.125"/0-moa.
Sierra 107-SMKs
Surefire SOCOM MB556 Muzzle Brake (new).
LaRue LT-271
Last edited: