Gunny Sergeant
Hessian
Online Training Access
Belligerents
Minuteman
If you'd gone to school and learned math, this conversation would be a lot easier. So those numbers you triumphantly posted, let's take the middle of their range for flu deaths. 40,000 from October through March. Six months. That's 222 deaths per day.
We had 292 so far today from COVID-19. And it's growing exponentially.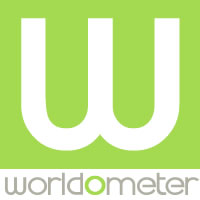 Live statistics and coronavirus news tracking the number of confirmed cases, recovered patients, tests, and death toll due to the COVID-19 coronavirus from Wuhan, China. Coronavirus counter with new cases, deaths, and number of tests per 1 Million population. Historical data and info. Daily...

www.worldometers.info