Send it
Supporter
Full Member
Minuteman
Supporter+
So today I shit alittle bit..
(I've edited this after realizing my mistakes)
Was doing some load development. I have a bunch of CFE223 that I actually don't use for 223; but it was too cheap to pass up. So I'm using it for 308.
I looked around, found others recipes, found Hodgdon's data. I went off Hodgdon's data. Starting load is 45.5, max is 47.5
*this is where i fuck up*
Using FGMM brass*, wolf primers. Cases are full length sized with a .002 bump on shoulders. Hornady 178 BTHP COAL 2.86.
Started at 45.4 and did 5 rounds in .3 grain increments up to 46.9
The gun is a factory Remington 700P with a thousand or so rounds. At 46.6 on the 4th round I had powder or debris blow out the back of the bolt. Thankfully I wear glasses and just had my face peppered with what felt like dust.
Could not lift the bolt. So wacked it with a mallet. Could not pull the bolt back, so wacked it with a mallet. The case was stuck to the bolt.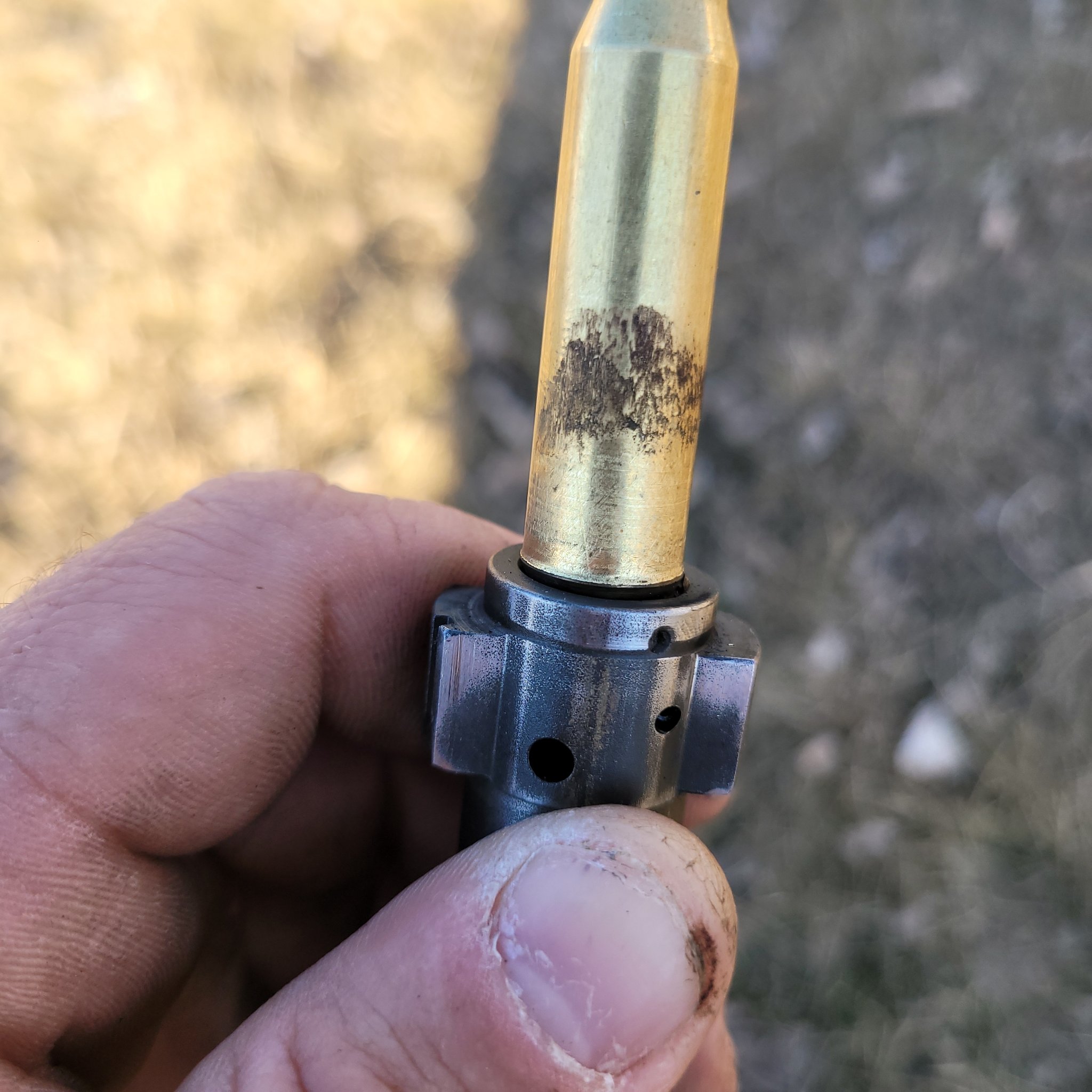 Could not get the case off the bolt until I tapped it a bunch on the table.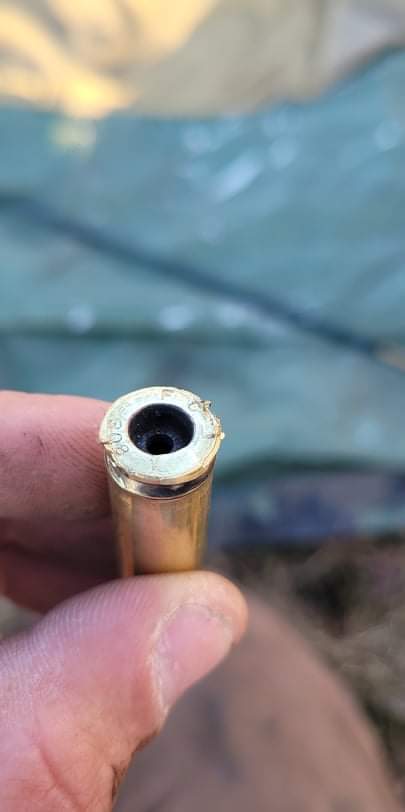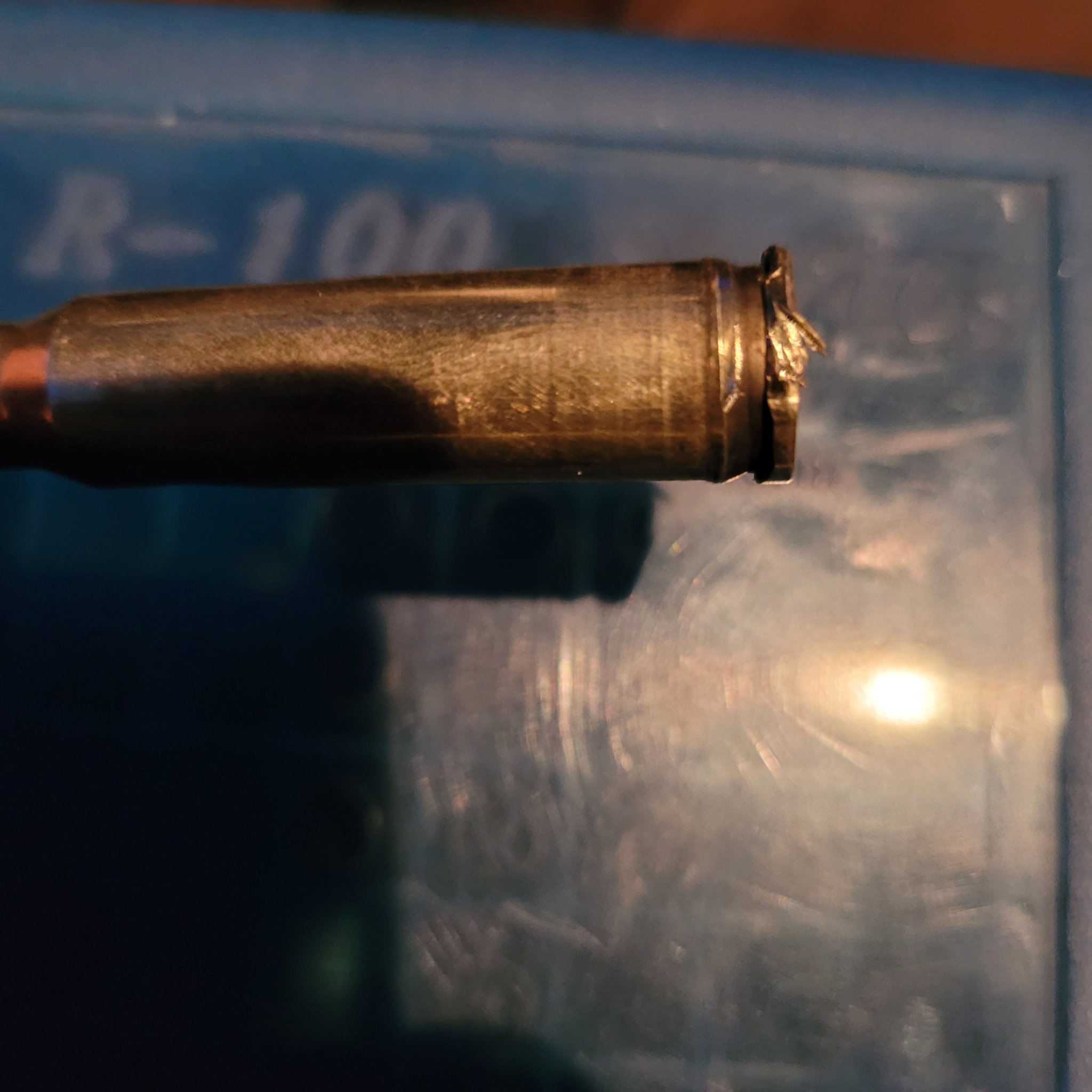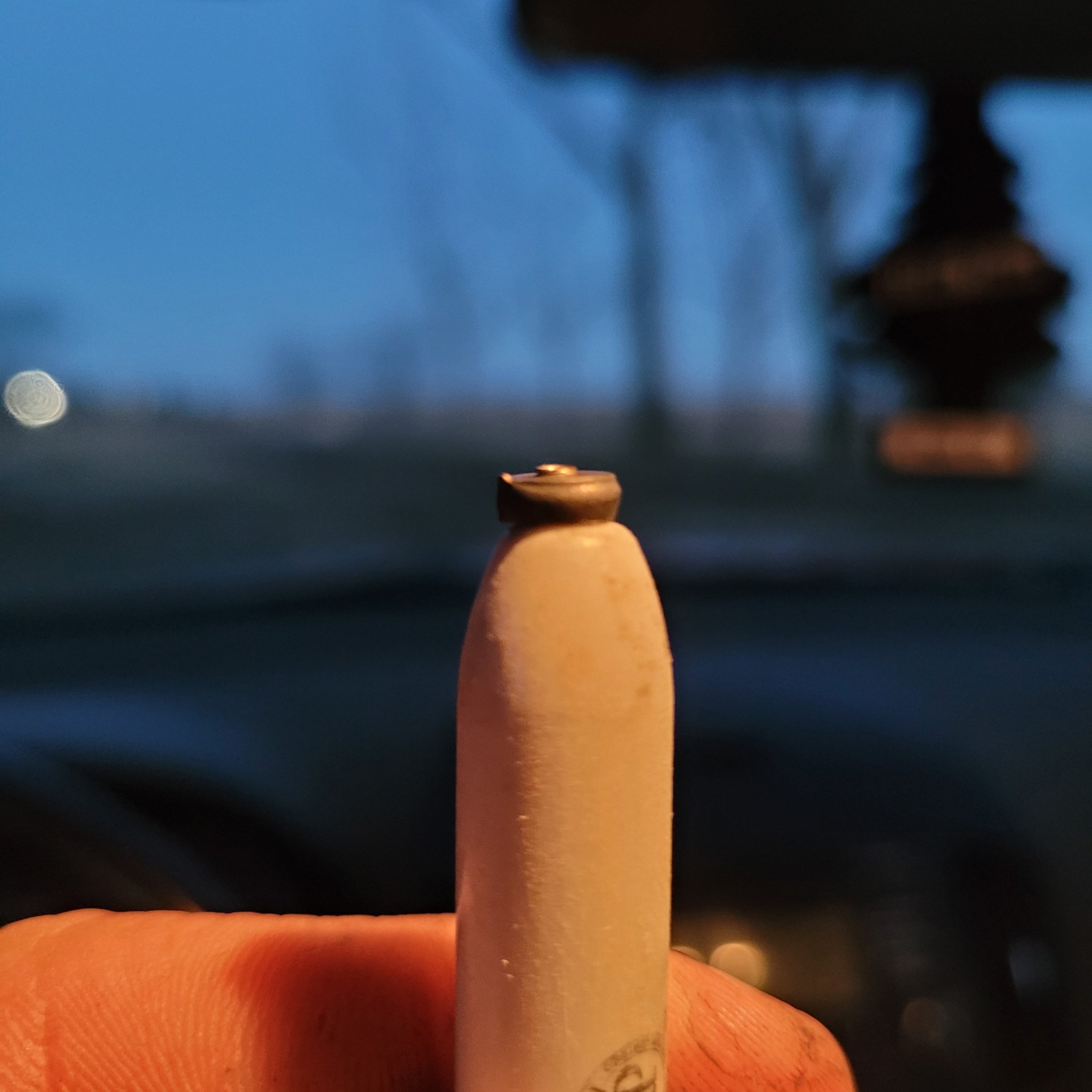 The primer went flying the moment I got the case unstuck from the bolt.
The flash hole seems to be twice the size of normal.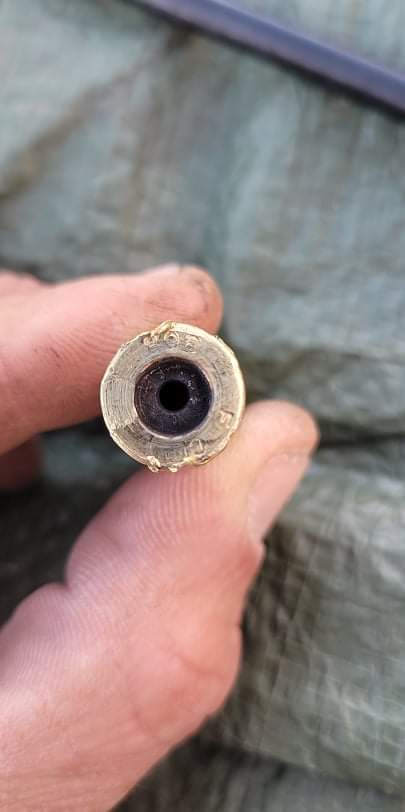 All the rounds prior had no sticky or even a little difficulty lifting the bolt.
The top two rounds in the next picture were 45.4 the two below were 46.6
I always get cratered primers on most non military primers. So I don't really use that as a sign of pressure. And the primers still have a radius.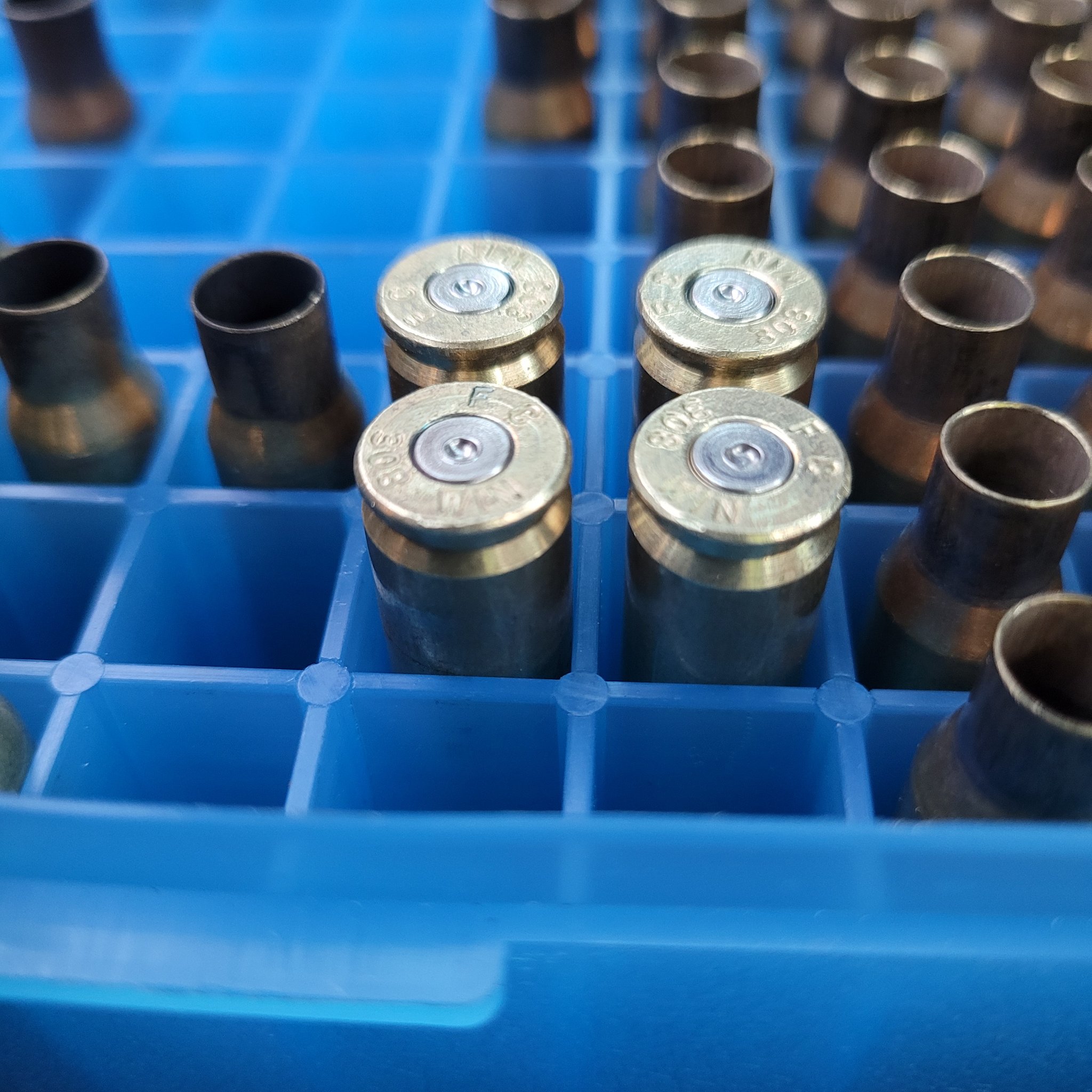 So what happened?
Last edited: