High Priest of the Powder Hoarders
Minuteman
Here's a question for those with the S&W MP-15's and similar guns......what's the best place to put your light? I've had an overly-large side-mounted light with a pressure pad mounted behind/under it, the light was on the front right of the handguard but it stuck out so far it seemed to snag on everything during drills and made the gun feel clubby and unwieldy. So I'm thinking about other options but I'm running out of them. Here's the rifle as it was an hour ago.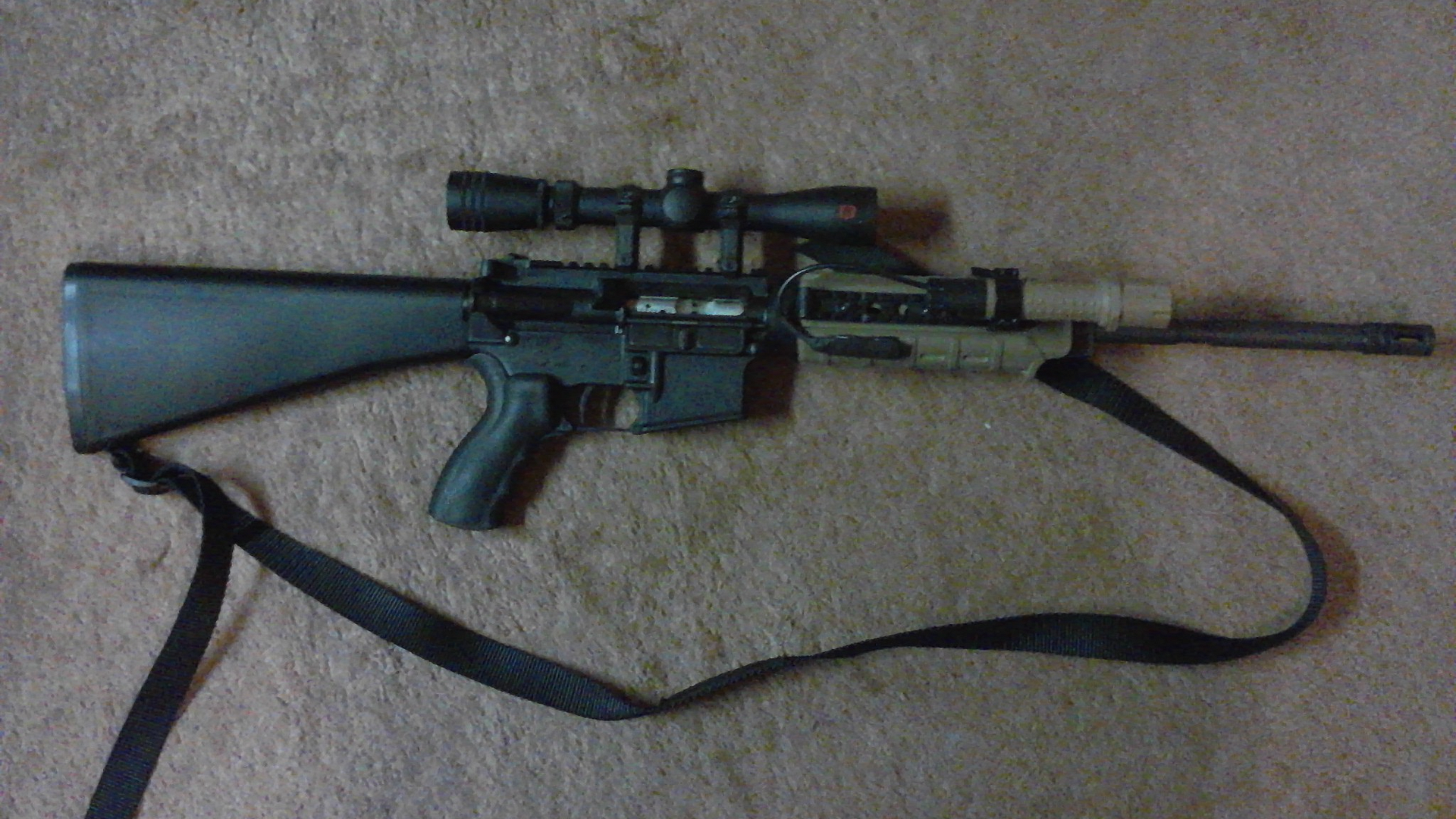 I have a cheapo plastic rail I can attach to the sides or bottom of the foregrip, but if I mount the light on the side I have the same problem, and if I mount it underneath my hand has damned little to hang onto, and I like to have my support hand as far forward as possible. There is a small picatinny rail about an inch long on top of the gas block, but the gun is scoped and the light would block a significant portion of the field of view.
I've thought about the O-Light PL Mini as an option, I have a couple of those, and it's the smallest thing I can find that might actually work. But with the height of both the base and the light itself, it still sticks up too far to use on top, and I am running out of options because I don't really know what else is out there to make this gun work with a light. The forend is a Magpul shorty, is there a better forend that would give me more options?
I know AR-15's are just Lego sets, and maybe I don't have the right pieces on hand. But I'm also tired of buying parts that look decent but don't work out in the long run, and get stuffed in a box in the basement, never to see the light of day again.
Any suggestions that will work with an "Optic Ready" MP-15? I'm cheap, but will happily buy what's needed here, the damn gun needs a light!