I know that people are hurting for bullets, so I am going to pass along what I can in the hopes of helping someone out.
Sorry, but I am selling these as lots, not as individual boxes, to help with the shipping. Prices include shipping via USPS (I will not be able to ship these before Monday). I will take PayPal Friends & Family or a Money Order.
Please post a "I will take _______" here, as well as a PM, per the forum rules, the first public post in the topic gets first dibs.
Sierra/ 168 BTHP / (4) 100 Count Boxes = 400 Bullets / 3 Sealed & 1 Open but full / 3 Lots /
$125
Drop to $115 for all 4 boxes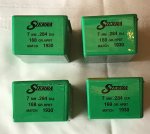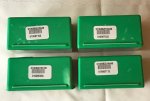 Sierra/ 180 BTHP / 500 Box + 100 Box + 60 Box = 660 Bullets / 500 Sealed & 2 Open / 3 Lots /
$225
Drop to $215 for all 660 bullets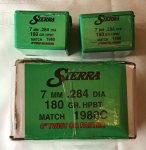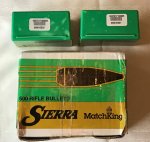 Berger / 180 Hybrid / 500 Box + 100 Box + 100 Box + 80 Box = 780 Bullets / 500 Sealed & 3 Open / 3 Lots /
$335
Drop to $325 for all 780 bullets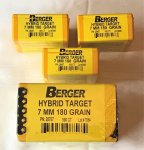 Last edited: